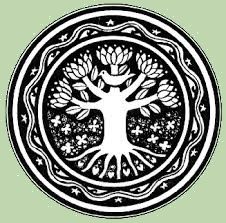 SCHOOL OF LIVING NEWS
Welcome to our School of Living electronic newsletter where you can catch up on what is happening in our land trust communities and SOL committee work.
The newsletter archive lives under the "Publications" tab in the primary menu of the School of Living website. From there, you will be able to access each newsletter and use its link for sharing.
HIGHLIGHTS FROM OUR OCTOBER QUARTERLY BOARD MEETING
The School of Living Board:
approved by consensus the revision to the Stellar Roots agreement, reducing the initial down payment, without altering the total cost of purchase on improvements.

determined the Membership & Elections Committee will create a consolidated orientation/on-boarding packet for new board members.

agreed prospective board candidates should be actively involved in at least one SOL committee, and have attended at least one board meeting within the past year.

approved by unanimous consent a request by Paul Salstrom to use images from issues of Green Revolution for his book, provided SOL is given a copy of the book.

decided to add a link to the GoFundMe page of Stellar Roots to the SOL website.

approved a funding plan for the SOL Documentary: The Land Committee will provide $3,000 of $5,100 required to completion of the documentary, contingent upon the other committees donating the remaining funds. (The Education Committee has since donated an additional $1000 toward completion of the project.)
2020 Board Meeting Dates and Locations
Q1 2021: January 22 - 24 —Teleconference via Zoom

Q2 2021: April 16 -18 —Heathcote

Q3 2021: TBD

Q4 2021: TBD
REQUEST TO OUR MEMBERS
By Will Pierson
Hello Members,
I hope this finds all active and out of doors, busily enjoying everything October offers from your own gardens, or from those of your local farmers and orchards.

I want to invite you to spend a few hours each month participating in the work done by your
School of Living Committees. That's where most of the School's ideas germinate, incubate, grow and become part of our work (please don't mind the mixed metaphor :}

Please explore all of the currently active committees. Find one of them that attracts your interest. All of our committees will gain from the benefit
your

ideas, input and participation. I'd like to highlight two of them for your consideration. The recently formed

Praxis Committee

seeks to find ways to assure that we 'walk our talk'. Our bylaws lay out challenging missions and intentions, we must find ways both personally and collectively to manifest the bylaws' vision.

Our long standing Education Committee
works to promote one of the School's central tasks: sharing knowledge. Our communities offer a strong variety of very excellent opportunities to learn, despite our current challenges. We also support the exchange of new ideas through our Education Committee. Our "first Wednesday" Zoominars particularly reach outside the School to find talented and informed guests.

Please join either of these, or any of our other committees. Most of our meetings are held by Zoom, so you can join by phone or computer. We'd be glad to have the benefit of your thoughts, ideas and energy. Please contact either the Committee Chair, or myself for an invite to these or any of our other committee Zoomeetings.

And do enjoy your fall harvests, wherever you find them.
Click to contact:
EMBRACING LIFE IN AN AGE OF ECOLOGICAL DESTRUCTION AND CLIMATE CHAOS: AN ONLINE MINI-WORKSHOP WITH BONITA FORD
November 4, 2020, 7-8:30 p.m. EST
Zoom Link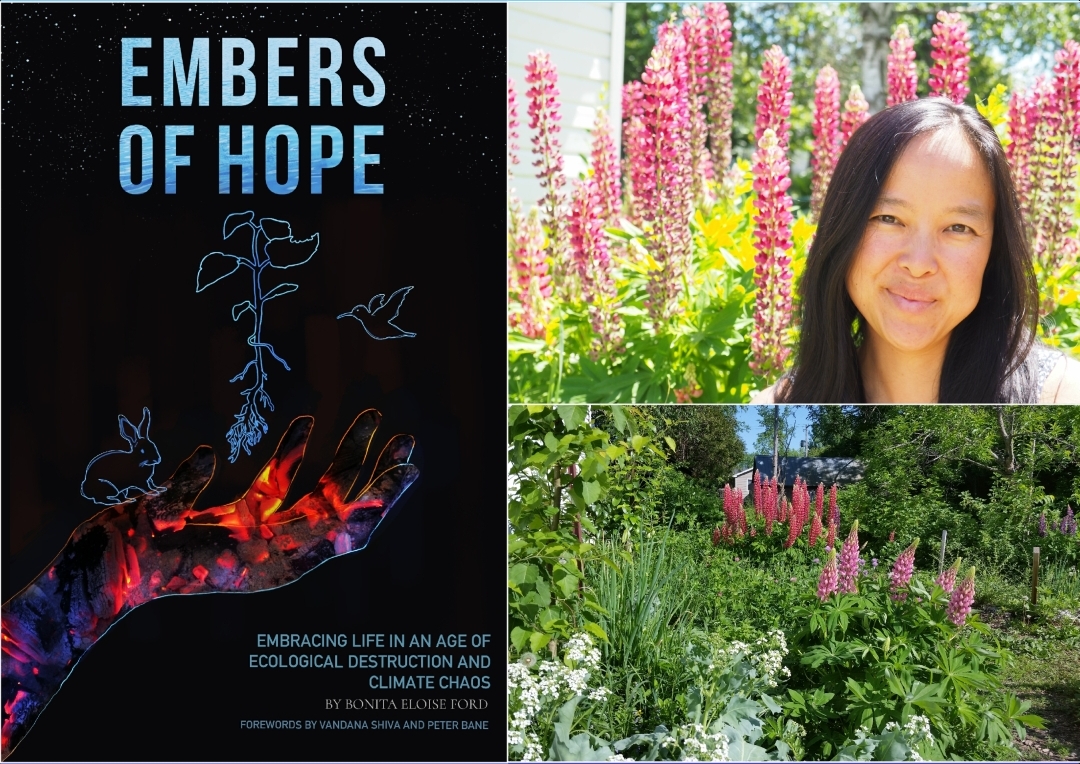 Image courtesy of Bonita Ford
We are so excited to have Bonita join SOL for this November event!

In these challenging times, as we collectively face painful realities and despair, it also serves us well to cultivate hope and take action. This session addresses self-care, explores our mortality along with the global ecological crisis, and asks how to create more meaning through taking care of the life around us.

Join us for a:
-Short reading from the new book, "Embers of Hope: Embracing Life in an Age of Ecological Destruction and Climate Chaos."
-Guided visualisation.-Personal reflection.
-Small group discussion.
-Q&A with the author.

BIO:
Bonita Eloise Ford, M.A., B.SC.
Bonita teaches permaculture (ecological design), Nonviolent Communication (cooperative communication), Reiki (energy work), and gardening. She has led workshops around the world for over 18 years. Bonita loves eating wild foods, talking to the plants, and dancing barefoot on the Earth.
www.embersofhopebook.com
.


While there is no charge for this Zoom event, we appreciate a suggested donation of $20 or 'as you can' to help support the work of SOL.
We are asking you to help us promote this event! All details can be shared with your contacts using this link.
RESIDENT MEMBERSHIP OPPORTUNITIES AT HEATHCOTE COMMUNITY FOR INDIVIDUALS, FAMILIES AND FORMING COMMUNITIES


Heathcote Community is seeking new members and is offering a unique opportunity for forming intentional communities seeking access to land who are in alignment with Heathcote's vision of creating a just and sustainable world through education and demonstration. There is a Farmhouse and a small apartment in our historic Mill building that are not fully occupied, so we can accommodate up to 6 new members. We are open to creating special arrangements with a forming community that would like to be a "pod" within Heathcote and have its own culture. This could potentially be a "community incubator" experience for a group that wants to get its own land or we are open to developing a long-term partnership with another community on Heathcote land. We are most interested in creating an economically and socially just society, and welcome participation from folks from all ethnic and economic backgrounds. Click here for more information. Or email
info@heathcote.org or call 240-542-9786.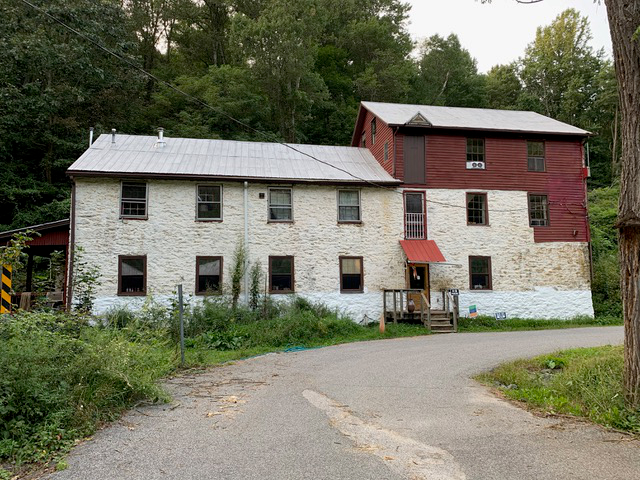 Heathcote's main community building is a historic grain mill (c.1847). Photo courtesy of Karen Stupski.
FOOD SECURITY AND THE COOPERATIVE GARDENS COMMISSION--"PLOTS" TO SAVE THE WORLD


Chesapeake Intergenerational Open Seed Quest (CHIO-SQ), a

n urban-rural partnership project sponsored by CHEARS (Chesapeake Education, Arts and Research Society) and School of Living Heathcote Education Committee are hosting a

free webinar on November 14, 4:00 - 5:30 PM. '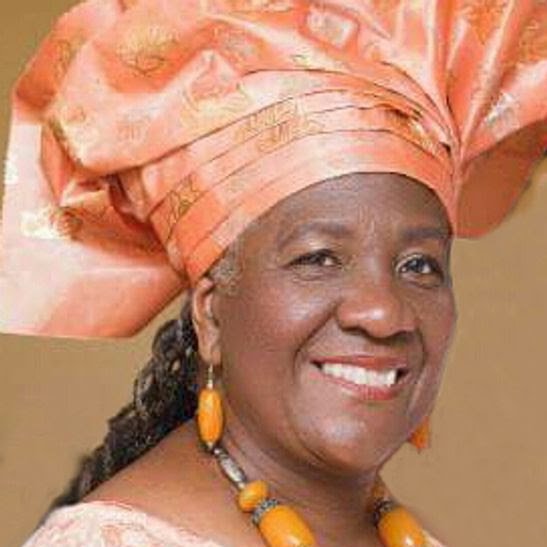 Learn how you can help support their work and be part of a national and international food security and justice solution. Bonnetta and her STEAM ONWARD student partners have organized a District, Maryland and Virginia (DMV) Hub for the Cooperative Gardens Commission. Bonnetta will give us an overview of the Commission's mission, as well as the work of the DMV Hub. The DMV Hub is organized through the BIPOC led non-profit, STEAM ONWARD, serving the Youth of Charles and Prince George's counties since 2002. Our discussion will focus on how CHIO-SQ might get involved with participating and/or supporting their work for engaging young and older folk in getting involved in food security and justice in our region and globally.


STEAM ONWARD's YOUNG RESEARCHERS COMMUNITY PROJECT began in 2002.
The mission of STEAM ONWARD is to increase the number of minority and under-served youth pursuing higher education in STEM related fields such as science, technology, engineering, and mathematics.

The project achieves this goal by providing youth in Charles County, and Prince George's County, Maryland with after school hands-on experiential learning opportunities. The

YOUNG RESEARCHERS COMMUNITY PROJECT (YRCP) utilizes the methodologies of participatory action research to improve their lives as they become agents of change in their communities. The YRCP recently initiated the Community Seed Project.

THE HONEYBEES PREPARE FOR WINTER
By Michaelann Velicky
Images courtesy of StellaLou Farm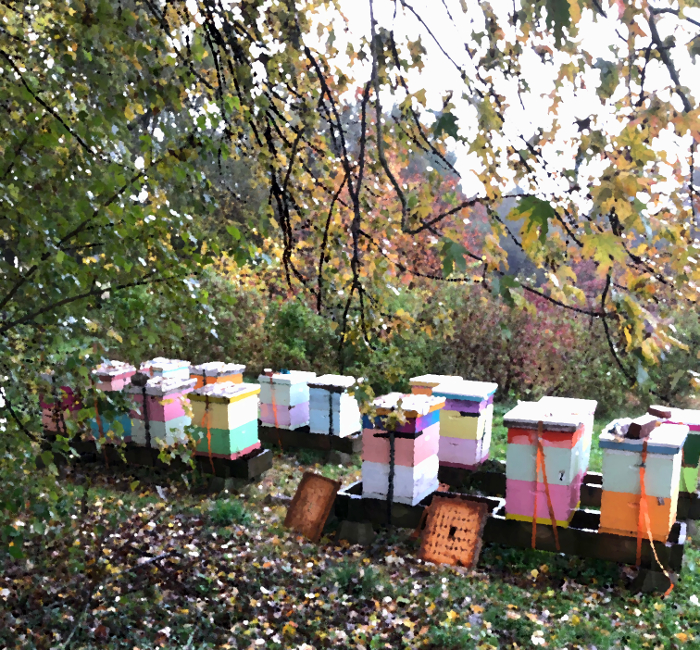 The drones (male bees) have been given the boot. Their primary function is to fly and mate with virgin queens. There will be none of that in the cold of fall and winter! There is less and less nectar and pollen for foragers to collect.
The hive has turned their attention to storing the food where they need it, allowing just enough room to cluster and stay warm. The queen has greatly reduced her laying, having already produced the winter bees that will take the hive through the winter months. During the warm season, a honey bee can live for 6 weeks. A winter bee can live for 6 months!


They can prepare and get through winter quite naturally and independently if it were not for a couple of complications. First, the beekeeper has stolen some of the honey. That means support may be needed to make sure there is enough food for winter. Sometimes, this means supplementing the hives with sugar syrup. Second, in our region, the heavy and persistent pressure of parasitic varroa mites will, inevitably, destroy the health and life of the hive if it is not for the management of the beekeeper. We monitor mite levels and treat with organic acids (formic and oxalic) when necessary.


Take the honey but not too much. Feed if needed but not too much. Check the hive for health but not too often. Treat the hive for mites and check for effectiveness. I've observed and treated and fed and gazed lovingly. I've tucked a little insulation under the covers. I've covered the entrance with hardware cloth to keep mice out. A shim has been added so I'll be able to easily place candy blocks inside the hive should they get the munchies in the middle of winter. In late December when there is no brood, I will do one more mite treatment.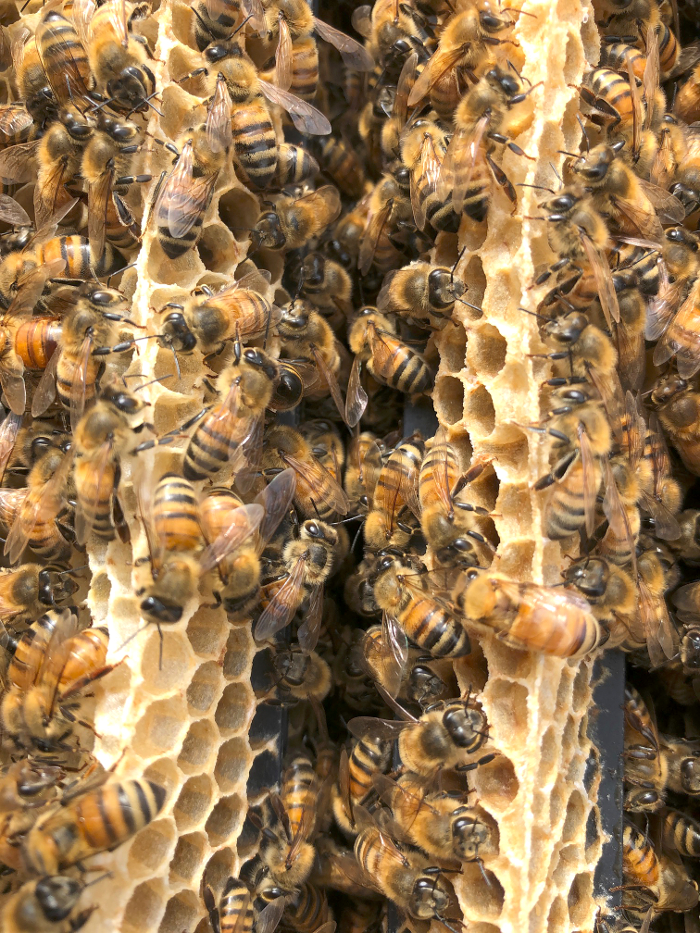 Now that most of the winter prep is complete, I begin to think about Spring and the exuberant bzzzy-ness it will bring! If you want to talk bees....give me a holler!
OUR HARVEST EVENT
By Hannah LeVasseur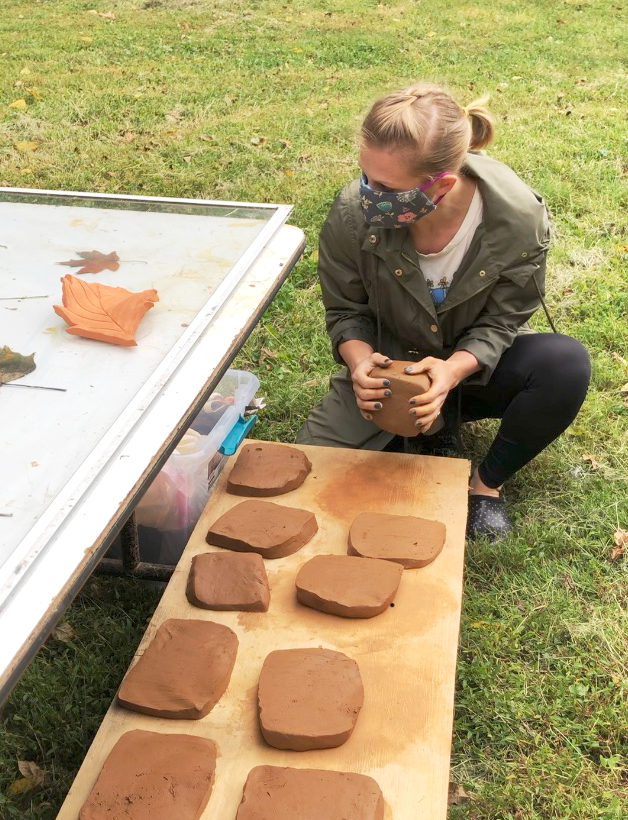 Image courtesy of The Coop at StellaLou Farm
On a cloudy and comfortable day in October, StellaLou Farm welcomed nearly 30 community members to engage in exchanges of energies and goods in celebration of autumn. As a part of SOL's board meeting weekend, The Coop at StellaLou Farm offered an onsite educational event. Participants were heartwarmingly respectful of others in the time of the Covid-19 pandemic, giving space and wearing masks. The residents of StellaLou Farm shared knowledge of seed saving, squash growing, squash uses, clay extraction, and working with clay. Free winter squash was piled into participants' arms, and sometimes wagons! In the evening, North Star Orchard and StellaLou Farm met a handful of the participants via zoom for a tasting of apples, apple cider, and apple mead (cyser), where the education on the flavors and processes of producing each was rich and delicious.


While having to greatly adapt event planning and expectations for the pandemic was not without its struggles; sharing our space, our ideas, our passions, and our love with our community was well worth the emotional and physical efforts. As was our goal with this event, we felt we offered each participant something valuable, and we know we received the energy and creativity that we needed here at StellaLou Farm. It was a day of beautiful exchange.


Hannah, Michaelann, Paul, Jerome, and Zora would like to share our deep appreciation for our participants, our collaborators (North Star Orchard and Street Road Artists Space), and the fiscal sponsor of The Coop at StellaLou Farm, School of Living.
Below is an image of one of the handouts created for Harvest Happenings. Here is the link to the original for your own use and to share.
REQUEST TO OUR READERS
If you enjoy reading this newsletter, please consider joining School of Living as a member.

Members' contributions support this publication and SOL's mission of education, social justice, and supporting sustainable communities.

Your membership provides you with one vote in membership meetings and Board of Trustees elections, the option to serve on any of our working committees, and use of our Zoom Video Conference account.



If you are already an SOL member, thank you! Please consider inviting your friends to join by sharing the link above.
OPPORTUNITIES FOR SHARING
Flight from the City: A School of Living Documentary
Matt Tennyson is collaborating with School of Living (SOL) to create a unique documentary to spread the word about communal living. This way of life can be a revolutionary way forward towards a more sustainable, harmonious, and peaceful world. With your donation, we can support Matt to complete the production, editing, and release of this important film.
Stellar Roots
Stellar Roots is a collective of Black, Brown, and Indigenous people rooted in healing and in service of land based community living. They have been operating as a partner of the School of Living Land Trust since 2018 and are working and living on the Itsodi land, a School of Living land trust property. Learn how you can support this project. Note that Stellar Roots is not a non-profit organization and your donation will not be tax deductible.
Empower Project
Please, support our, most recent, fiscally sponsored project of School of Living. Your support will help them with start-up costs and materials for their farm as well as to secure their own land.
Edit this to insert text.