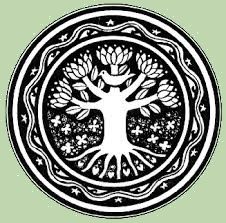 SCHOOL OF LIVING NEWS
Welcome to our School of Living electronic newsletter where you can catch up on what is happening in our land trust communities and SOL committee work.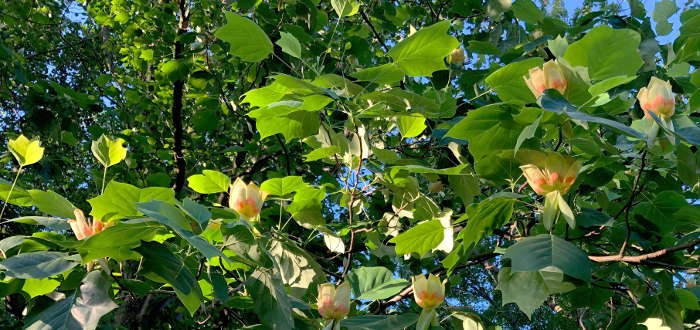 INTRODUCTION TO COMMUNITY LAND TRUSTS WITH KAREN AND HERB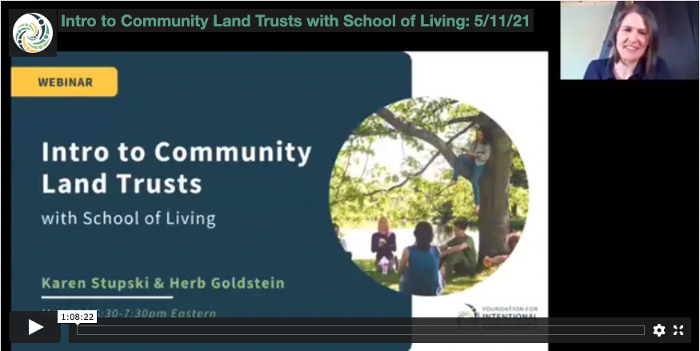 School of Living's members, Karen Stupski and Herb Goldstein, participated in a presentation about Community Land Trusts with host, Foundation for Intentional Community. If you weren't able to join the webinar, you can watch the recording here. The slides used in that presentation can, also, be viewed on our own website, here. Please, share with anyone that might be interested!
BOOK REVIEW: LANDRACE GARDENING
BY ZACH ELFERS
The following book review is wrtten by Zach Elfers, an SOL friend and a treasure when it comes to sharing knowledge about plants and nature. Thank you, Zach!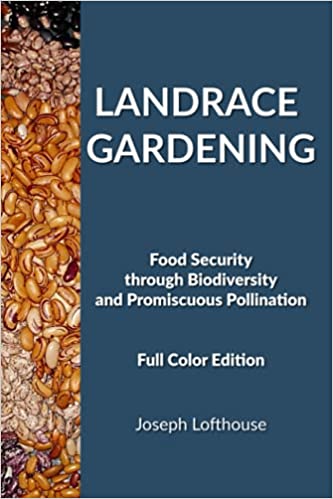 This book by

Joseph Lofthouse is so good! Definitely recommended for anyone who is looking to better understand genetics, plant breeding, and crop and community resilience. A must-read for anyone who keeps a garden and saves seed, really. Joseph covers topics like inbreeding vs. outcrossing (why heirloom veggies are so weak), the strengths of genetic diversity (why and how to build it), and if you tune into the bigger picture which is not stated but is shown after reading the book, you will understand also the origins of agriculture and the deeper history of humanity. I read the book in two sittings -- it is short but powerful and brilliant. Joseph's landrace gardening approach has been a big influence on me ever since I discovered his work about 4 or 5 years ago. Now I happily mix everything, and focus on creating and maintaining landraces for my subsistence.



Work smarter, not harder!!



The principles are relevant to the nursery trade too, because you can understand why it's important to collect seed from multiple provenances to maintain a species' integrity, adaptability, and strength through genetic diversity. Some people are talking about local genotypes and growing only local genotype plants -- yet the idea behind this is only a half truth. When it comes to chestnuts, persimmons, pawpaws, hazels, lilies, asters, alliums, etc. -- these are all outcrossing species which benefit from cross-pollinations with distant relatives. Yes, by all means your local genotypes may be best adapted to your local region. However, inbreeding depression is still a thing and if your population isn't large enough, you will still need to introduce genotypes from elsewhere.

You can find Zach's original instagram post which includes a bonus slideshow here. You can follow Zach on Instagram here.

You can find Joseph Lofthouse's Landrace Gardening here. You can, also, access articles written by Joseph at Mother Earth News, here.
RECOMMENDED EVENTS FROM
THE HENRY GEORGE SCHOOL


Our Money System - What's Wrong with it and How to Fix it
6:00 PM EDT
| Fridays -
June 4th & June 18th
A critical look at money & credit, their political and economic implications, and innovations that are making conventional money obsolete.


Monetary Policy, Asset Inflation and Inequality
11:00 AM EDT

| Thursday -

June 17th
In this webinar, Pr. Louis Philippe Rochon takes a fresh look at the links between monetary policy, asset bubbles and inequality.
JUNE 24-27, 2021 AERO CONFERENCE
Every year the Alternative Education

Resource Organization (AERO)

hosts "the world's premiere alternative education conference." SOL Members have been invited to attend this virtual conference at no cost. Visit the conference website to view the amazing speakers and workshops that are on the schedule. If you are interested, contact jerryaero@aol.com


NATURE NOTES:
MAY FLOWERS FOR THE HONEYBEES
BY MICHAELANN VELICKY FROM STELLALOU FARM
When I started beekeeping, the succession of flower blossoms from week to week became an eventful parade for me. April has already marched by with its fruit tree blossoms, dandelions, redbud and more. The bees use the nectar and pollen from these flowers to raise brood and build up their population for the honey flow coming close behind. By mid-may, beekeepers have readied their hives to store the surplus of nectar that comes in from black locust and tulip poplar, here, in southeastern PA.
Just when the air is beginning to tease us with the scent of honeysuckle and rose (but not, yet, too strong) and just after sunrise and just for a couple of days in May; the bees buzz in the flowers of (frightfully) large stands of poison ivy. You can hear the high pitch hum of the honeybees in this video. During this short window of time; I, also, see the bees seeking out the heavenly scented and prolific multiflora rose.
As May comes into its later days, I find honeybees tumbling about in the dark pollen of self seeded poppies as soon as the sun hits the flowers early in the morning. Often there are three or more bees per flower! While poppies get only early morning attention from the bees; raspberry blossoms call for a full day of pollination towards the promise of a delicious abundance of berries in June. As May parades into the distance, clover blossoms have covered the fields and yards. Barefooted humans begin to step a little more carefully as these precious creatures do their important work on ground level.
OPPORTUNITIES FOR SHARING
Stellar Roots
Stellar Roots is a collective of Black, Brown, and Indigenous people rooted in healing and in service of land based community living. They have been operating as a partner of the School of Living Land Trust since 2018 and are working and living on the Itsodi land, a School of Living land trust property. Learn how you can support this project. Note that Stellar Roots is not a non-profit organization and your donation will not be tax deductible.
Empower Project
While Empower Project is on a break, you can go to their GoFundMe page for an update on their accomplishments and their plans. And of course you can continue to give them support towards their mission
to empower communities towards self-liberation through food sovereignty and education while emphasizing environmental stewardship.
The newsletter archive lives under the "Publications" tab in the primary menu of the School of Living website. From there, you will be able to access each newsletter and use its link for sharing. Contact mvelicky@schoolofliving.org if you need any assistance in retrieving these newsletters.
Edit this to insert text.