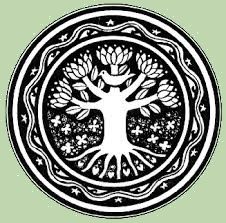 SCHOOL OF LIVING NEWS
Welcome to our School of Living electronic newsletter where you can catch up on what is happening in our land trust communities and SOL committee work.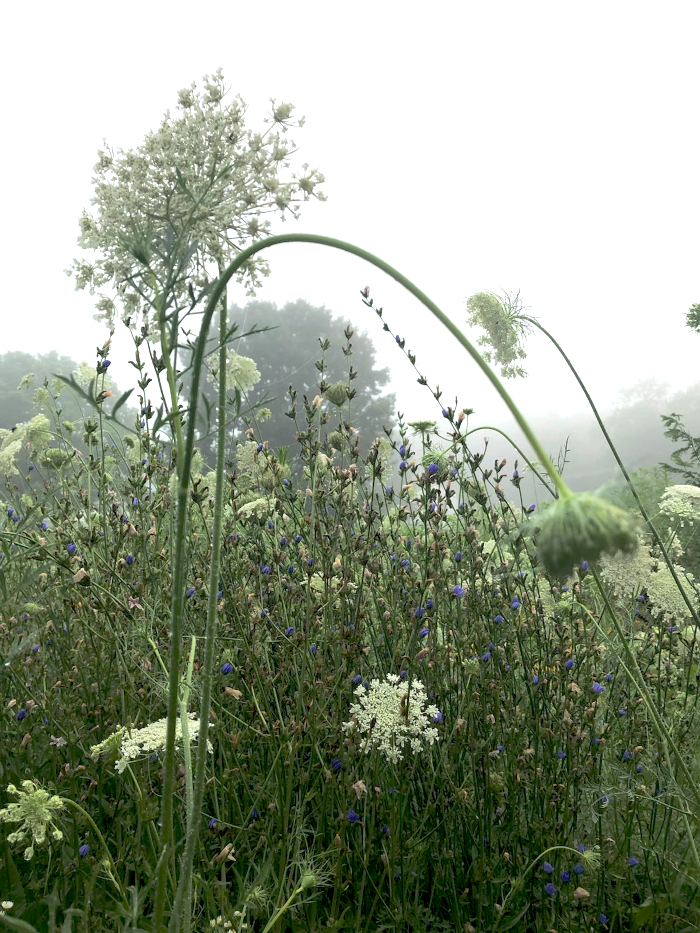 SAVE THE DATE!
School of Living Q4 Board Meeting
October 15-16, 2022 at
StellaLou Farm in Cochranville, PA

The Coop at StellaLou will be hosting an informal public event during the October board meeting weekend. Invite your friends!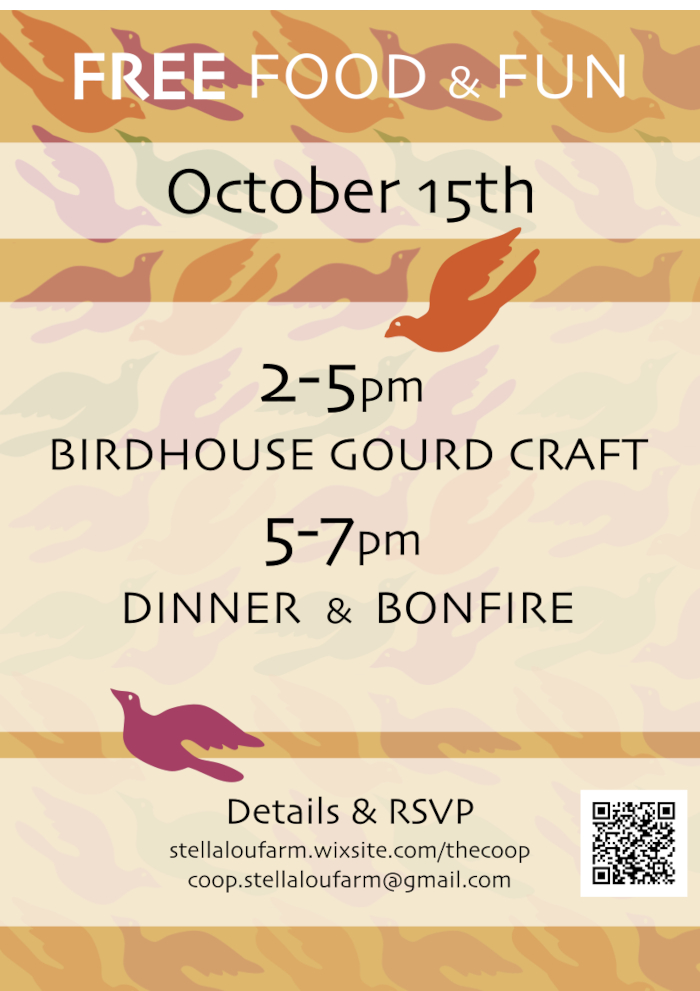 QUARTERLY BOARD MEETING SCHEDULE:
2023 Q1:
January 22
,
Zoom
2023 Q2:
April 29-30, Heathcote Community
2023 Q3:
July 22-23, Julian Woods Community
PERMACULTURE LIVING LANDS TRUST NEWS
David Harper of Permaculture Living Lands Trust (PLLT) had exciting news to share this quarter. PLLT received its IRS letter of tax exempt status, dated July 15, 2022. He shared PLLT's gratitude to the School of Living for having provided fiscal sponsorship.

"We believe that SOL has an ongoing and important role to play in creating land commons as places for humans to live in greater reciprocity with the Earth, and we are interested in finding opportunities for collaboration."
Thank you to all who have given support to the growth and work of of Permaculture Living Lands Trust. We hope that you continue to follow their work and provide support. Congratulations to PLLT!!
INTERNS IN THE APIARY
by Michaelann Velicky from StellaLou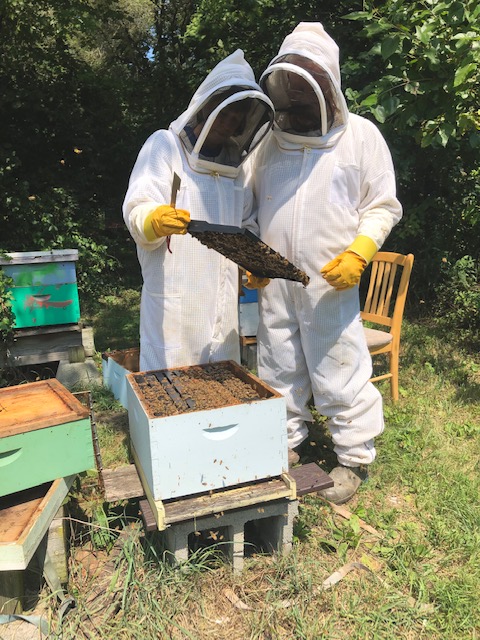 It's been a joy to share beekeeping activities at StellaLou with two interns this season from Chester County Beekeepers Association. They have been real quick studies and have lightened the load! They are participating in hands-on practice with hive inspections, queen spotting, queen rearing, honey harvesting, nutrition, and mite monitoring and treatment. We spent a day learning together about the management of bee diseases and pests with the State Apiary Inspector, Jeff Eckel. There is always something to learn!


I'm loving this educational experience and hope to invite more interns to the apiary in the future.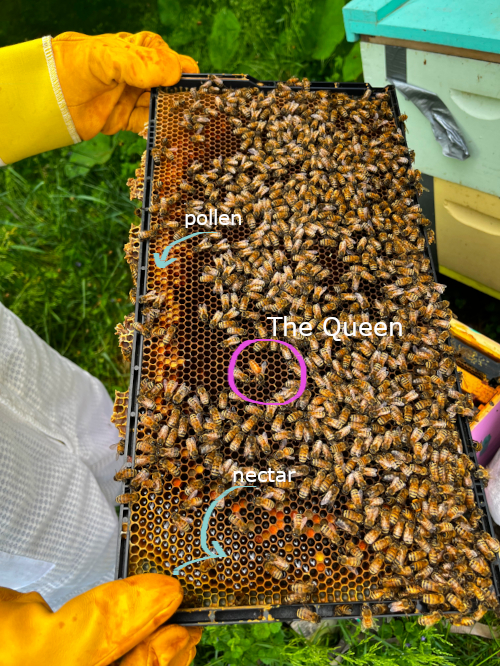 Queenspotting
Image courtesy of StellaLou Farm
AERO INVITATION
by Jerry MIntz
I'm the director of AERO, which started as a part of SOL for 20 years. We network educational alternatives around the world.

On September 19th we will start our 18th annual Alternatives Starter Course. We've already helped start more that 100 new alternatives. You can see this information on our website,

educationrevolution.org You can write to me at JerryAERO@AOL.com or call us at 516 978 7812
MARK YOUR CALENDARS: COMMUNITY EVENTS
UPCOMING WEBINARS FROM HEATHCOTE EDUCATION CENTER IN PARTNERSHIP WITH CHEARS and STEAM ONWARD:


Sat. 4-5:30 PM Sept 10 ZOOM Kickoff: Chesapeake Climate Countdown Citizen Science

Preliminary Schedule for Second Saturdays ZOOM Workshops:
September 10: Kick-Off Introduction/Call for Volunteers (Water & Land)

October 8: Learning to Grow, Model, and Eat Low-Environmental Impact Foods for Stream, Soil, and Person Health

November 12: Steam Onward Youth Community Research Project and Rediscovering Our Seed Heritages

January 14: Implementing Project Drawdown Land Sector Solutions

February 11: Systems Thinking and Stella Modeling our Outcomes

April 8: Seed Farming Heritage Seeds for the Future

June 10: Co-operative Structures and Sharing Our Co-Learnings at a Community Summit (All Partners)


CLICK HERE for additional information, contacts, and registration

SUCCESSION FERMENTORY: GRAND OPENING EVENT AT STELLALOU


SUCCESSION Fermentory is a brand new farmhouse brewery founded by Keith Hartwig and Justin Kerber and is located at StellaLou Farm in Cochranville, PA. They have built something special in their commitment to supporting regional agriculture and sustainability. SUCCESSION creates adventurous beers that are truly reflective of the places in which we live, work, and play; using 100% local and seasonal ingredients. We can't wait for you to experience the flavors yourself and, on October 8th, you will have your chance!


On October 8, 2022, StellaLou will be hosting the grand opening of Succession Fermentory. You can find all the details and purchase tickets at SuccessionFermentory.com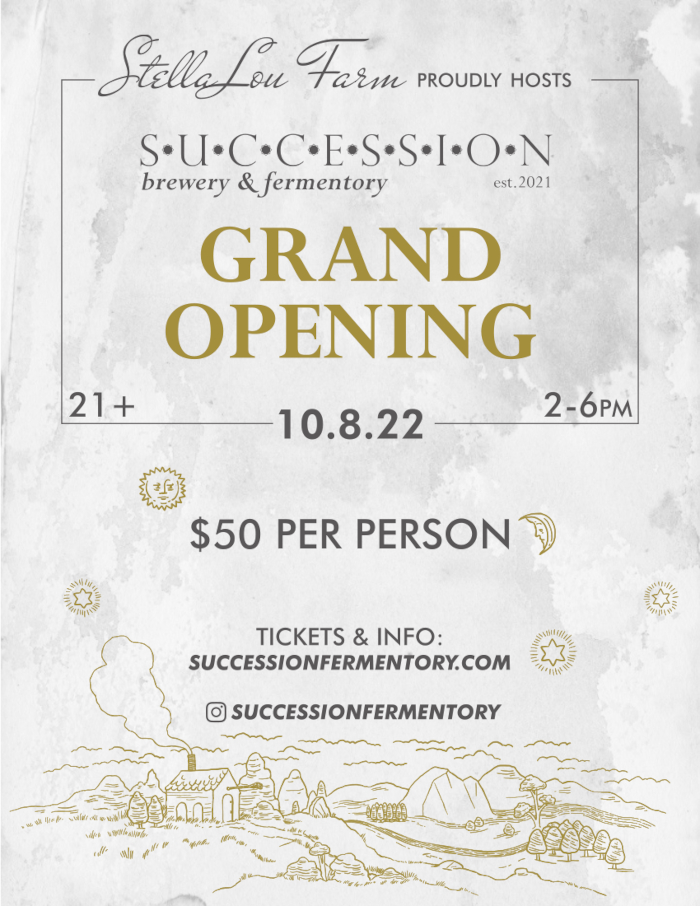 SCHOOL OF LIVING COMMUNITIES WELCOME INQUIRIES AND VISITS
September 10, 2022 from 1 to 5 pm.
You're invited to Heathcote's (Maryland) monthly Visitor Day! Come see the community, share a vegetarian potluck meal, and socialize with community members. All are welcome.
Stellar Roots, (Virginia) a collective of Black, Brown, and Indigenous people rooted in healing and in service of land based community living, is open to visitors and inquiries. You can contact them here.
StellaLou Farm is a four generation homestead in Southeastern Pennsylvania. We welcome visitors and inquiries. You can contact them here.
Common Ground Community welcomes inquiries. Please, contact Ben with your interest and questions.
Julian Woods Community in Julian, PA welcomes visitors and inquiries. Please, contact Deb Fisher. A beautiful photo story about Julian Woods can be found here.
YOU CAN HELP
Stellar Roots is a collective of Black, Brown, and Indigenous people rooted in healing and in service of land based community living. They have been operating as a partner of the School of Living Land Trust since 2018 and are working and living on the Itsodi land, a School of Living land trust property. Learn how you can support this project. Note that Stellar Roots is not a non-profit organization and your donation will not be tax deductible.
The newsletter archive lives under the "Publications" tab in the primary menu of the School of Living website. From there, you will be able to access each newsletter and use its link for sharing. Contact mvelicky@schoolofliving.org if you need any assistance in retrieving these newsletters.
Edit this to insert text.