Unfortunately, I missed putting this post in the last newsletter and want to share this opportunity. Friends are selling their brand new yurt. Sadly, they ran into zoning issues and are unable to build as they had hoped. It is a 33' Eagle Ranier Yurt with upgrades including French doors, SIPs deck, etc. The approximate price is $50,000. If you or someone you know has an interest or any questions, contact Steve and/or Steph.
Thank you for your consideration.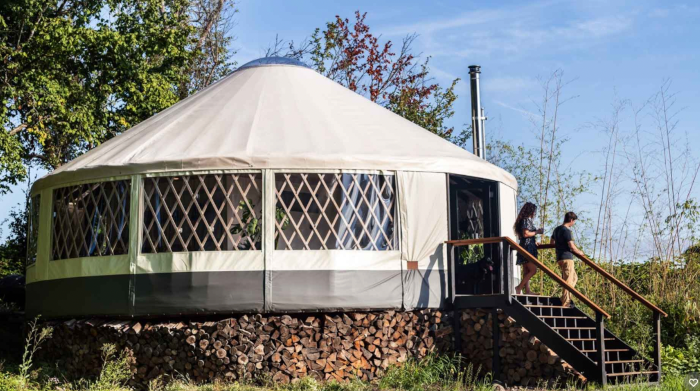 Image is taken from the Ranier Outdoor website and does not specifically represent item for sale.