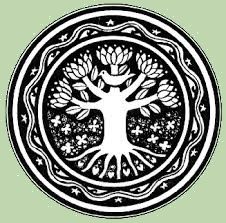 SCHOOL OF LIVING NEWS
Welcome to our School of Living electronic newsletter where you can catch up on what is happening in our land trust communities and SOL committee work.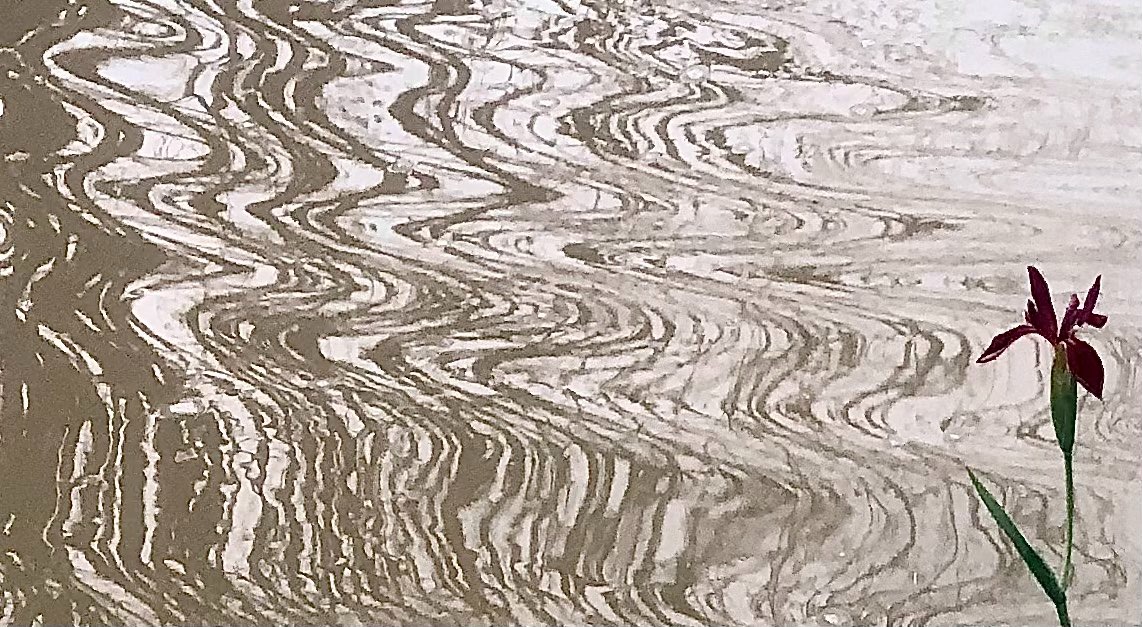 Copper Iris blooming at StellaLou Farm
SCHOOL OF LIVING GATHERING @ HEATHCOTE 2022
by Julian Vitaglione


New SOL member, Julian Vitaglione, created a beautiful video of his first visit to Heathcote Community for the SOL membership and board meetings. You can view the video here. Make sure you check out his channel here. Thank you, Julian, and welcome to SOL!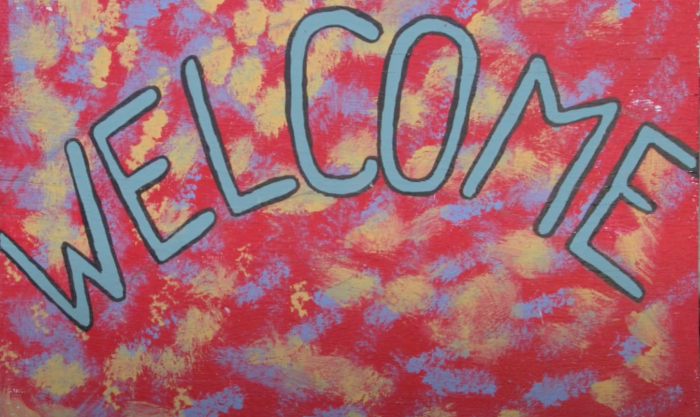 Image courtesy of Julian Vitaglione
SOL MEMBERSHIP MEETING HIGHLIGHTS
The Membership accepted 11 new School of Living members bringing us to 76 members.

The Membership elected Kaamilah Muhammad & reelected Kara Tennyson and Matt Tennyson to the board.

The Membership reviewed committee appointments, all changes are reflected in the 2022 Directory.


DECISIONS AND ACTIONS OF THE BOARD
Matt Tennyson was nominated and appointed to the role of President of SOL. Hannah LeVasseur will be the Assistant Clerk for 2022.

The board approved the initiation of the process to move the corporate headquarters of SOL from OH to PA or MD.

The board approved the formation of an ad-hoc committee to formally review the SOL bylaws as written and recommended amendments to the Board of Trustees.

The board approved the edits in wording to the fiscal sponsorship agreements for both level 1 and level 2 projects, as proposed by the Admin committee. These three changes clarify the communication around the relationship between SOL and the project, and make no changes to the procedures outlined in the agreement.


MEETING SCHEDULE
2022 Q3:
July 23-24, Julian Woods
2022 Q4:
October 15-16, StellaLou
2023 Q1:
January 22
,
Zoom
2023 Q2:
April 29-30, TBD
MARK YOUR CALENDARS: COMMUNITY EVENTS
KIDS DAY
AT JULIAN WOODS COMMUNITY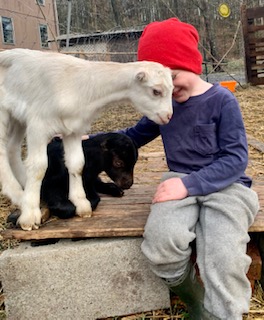 Image courtesy of TurtleWay


Sunday, May 15th
1pm-3pm

290 Julian Woods Ln
Julian, PA
$5 per person or $10 per family


We've got baby goats and they're growing fast!
Bring the family and enjoy the company of our herd of 7 goats!
In addition to cute goats we'll have:

~
Music and Hula Hoops ~ Move around and have fun

~
Paint Party ~ A perfect Mother's Day gift opportunity

~
Goat parade ~ Move with the herd & bring a costume for extra fun!

~
Light refreshments ~
Yum!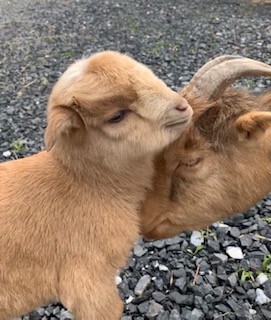 Image courtesy of TurtleWay

FLOWSCAPE: AN OUTDOOR INSTALLATION
THE COOP AT STELLALOU FARM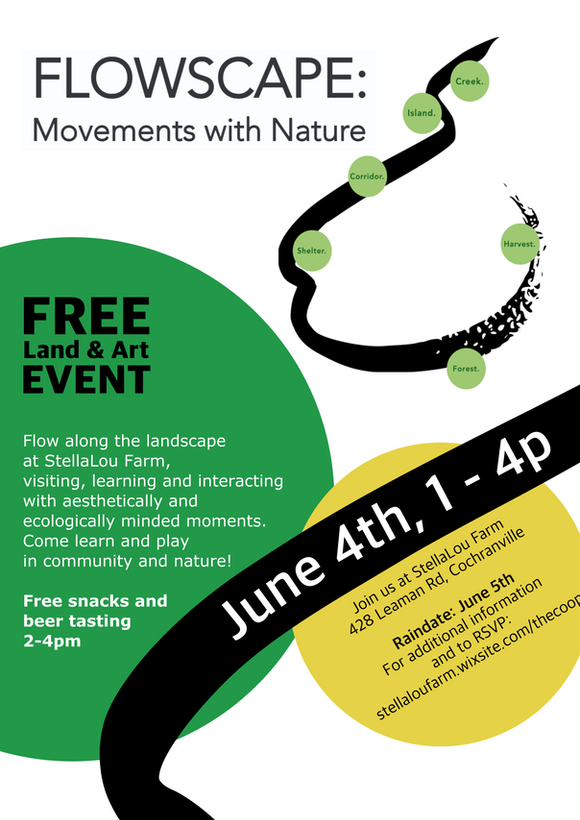 Image courtesy of The Coop at StellaLou Farm

Use the link below to register so that we can plan for adequate snacks!!
FROM THE EDUCATION COMMITTEE

The education committee approved a $500 grant to The Coop at StellaLou Farm, a fiscally sponsored project of SOL. This grant will support educational activity at StellaLou Farm (Cochranville, PA) for many years to come starting with the Flowscape event in June 2022
. The grant will pay for permanent descriptive signs to be installed at
locations in the landscape featuring permaculture based interventions
. These signs will facilitate self guided tours on the event day and in the future. Each sign will highlight the key features of that specific location of the landscape and will include a QR code. That code will digitally access updated information on The Coop at StellaLou Farm's website regarding the location: images, history, strategies, function, nature notes, and details about plant species being utilized and the creatures being considered. There will be hardcopy and digital maps available which include links/QR codes to detailed information about the featured locations. In accepting this grant, The Coop at StellaLou Farm will be responsible for reporting expenditures and progress to the educational committee.
THE N

ATURE OF SURPRISES: LETTERS
By June Yeatman
Dear Tim and Rhonda,

On Tuesday 3rd I saw the first humming bird on my deck feeder, a lovely surprise. Wednesday I looked out for the hummer only to see a real Bluebird flitting from apple tree to carport and back, thrilled as I have not seen one here for many years.Later in the day there were a couple looking at nesting sights and she looked in one nest box, I do hope they decided to move in. By evening I idly thought, I wonder whether I shall have another surprise on Thursday.

I went up to the farm for my raw milk and checked my mail box as I returned. Sure enough there WAS a surprise waited for me. It was in the shape of a little package with Rhonda's distinctive writing saying "June." Well life is such fun these days ! Thanks both of you,

Love, Mum/Mumsie
LITTLE FREE SEED LIBRARY IN COCHRANVILLE, PA:
A PROJECT OF THE COOP AT STELLALOU FARM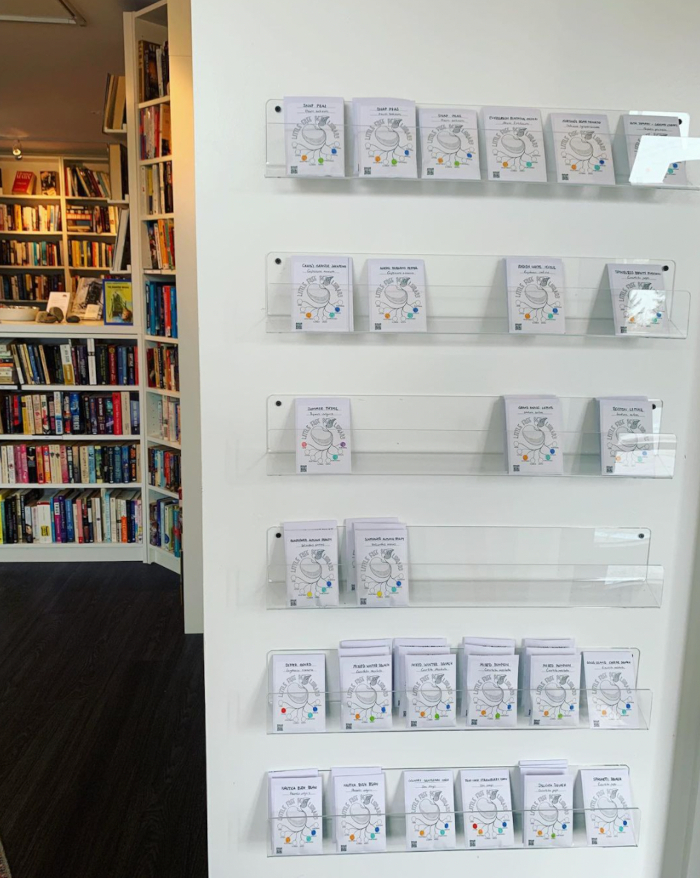 Image courtesy of The Coop at StellaLou Farm
Shelves are up, seed packets are nestling in! We have a few more steps to make the seed library officially open--but if you would like to get some peas, lettuce, radishes, and more in the ground soon, stop by the Little Free Library in Cochranville
during their open hours!
If you have donations, please send a message to arrange , while we continue to prepare for on site drop offs. If you have questions about setting up your own seed library, don't hesitate to reach out!
This link will take you to the Little Free Seed Library catalog! Take a look!
Many thanks to our generous and supportive friends from Street Road Artists Space!
SCHOOL OF LIVING COMMUNITIES WELCOME INQUIRIES AND VISITS
June 5 from 1 to 5 pm.
You're invited to Heathcote's (Maryland) monthly Visitor Day! Come see the community, share a vegetarian potluck meal, and socialize with community members. All are welcome.
Stellar Roots, (Virginia) a collective of Black, Brown, and Indigenous people rooted in healing and in service of land based community living, is open to visitors and inquiries. You can contact them here.
StellaLou Farm is a four generation homestead in Southeastern Pennsylvania. We welcome visitors and inquiries. You can contact them here.
Common Ground Community welcomes inquiries. Please, contact Ben with your interest and questions.
Julian Woods Community in Julian, PA welcomes visitors and inquiries. Please, contact Deb Fisher. A beautiful photo story about Julian Woods can be found here.
DID YOU KNOW THAT SCHOOL OF LIVING HAS A YOUTUBE CHANNEL?
The Education Committee looks forward to building content on the channel. We invite members to submit their videos on such topics as community living, education, ecology, how-to's, and "self-sufficiency" skills. If you would like to have a video put on the channel or have any questions; please, contact mvelicky@schoolofliving.org. Consider subscribing to the channel!
YOU CAN HELP
O-An Zendo, a Zen Meditation Center in Julian Woods, participates in our local fundraising campaign. We welcome all forms of support in the work of practicing peace, both personal, inter-personal and ecological.

Meido Barbara Anderson
Guiding Teacher/Resident Zen Priest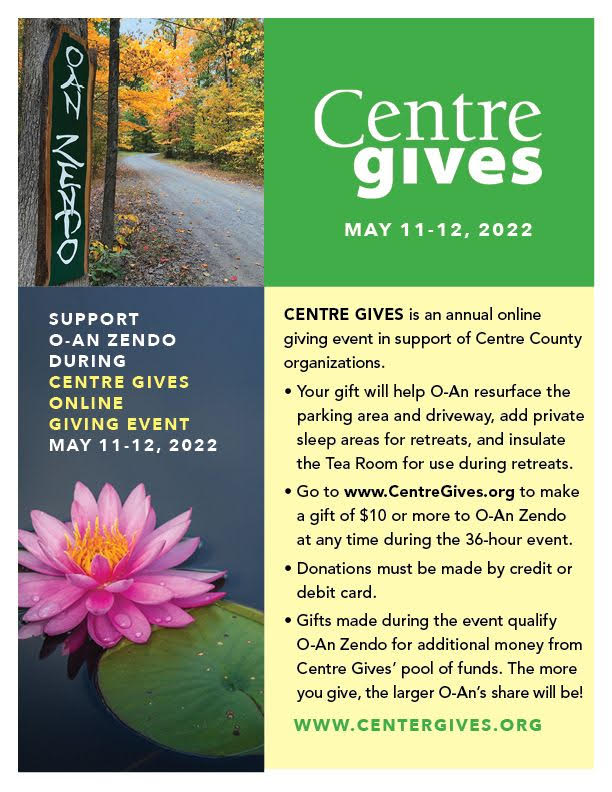 Stellar Roots is a collective of Black, Brown, and Indigenous people rooted in healing and in service of land based community living. They have been operating as a partner of the School of Living Land Trust since 2018 and are working and living on the Itsodi land, a School of Living land trust property. Learn how you can support this project. Note that Stellar Roots is not a non-profit organization and your donation will not be tax deductible.
The newsletter archive lives under the "Publications" tab in the primary menu of the School of Living website. From there, you will be able to access each newsletter and use its link for sharing. Contact mvelicky@schoolofliving.org if you need any assistance in retrieving these newsletters.
Edit this to insert text.