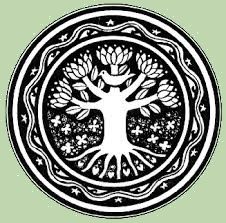 SCHOOL OF LIVING NEWS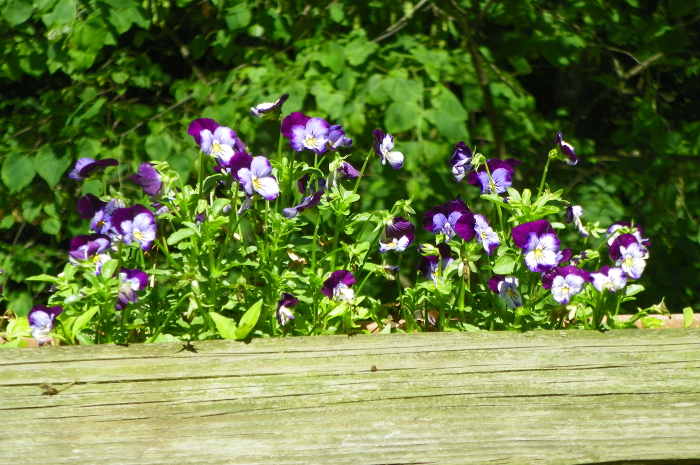 Welcome to our School of Living electronic newsletter where you can catch up on what is happening in our land trust communities and SOL committee work.
School of Living's Commitment to Racial Justice
by Rae Basile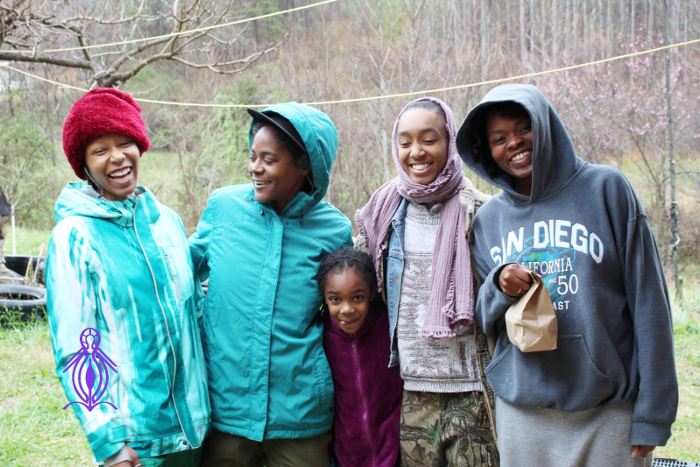 Image courtesy of Stellar Roots
This amazing uprising, in response to such devastating ongoing violence, is not the first time School of Living came together to explore what we could do to support social and racial justice. As a predominantly white organization, we've grappled with how to extend our resources to Black, Indigenous, and People of Color as we acknowledge that an organization that lacks diversity is unlikely to be a welcoming space for all - even with the best of intentions.
As we continue to both educate ourselves and unlearn, we also want to put our resources behind Black people's right to land. One of the communities in the School of Living community land trust, Stellar Roots, is a Black, Brown, and Indigenous village and refuge space where a small community is living, growing food, learning how to steward land and do home repairs, and much more. The dream of this space is to house a vibrant community of people, offer workshops in communal living and self-sustainability to Black, Indigenous, and Brown people, maintain that Black people and people of color lead land stewardship + teaching efforts, and provide support for Black people and people of color to reclaim their ancestral healing and spiritual practices.
SOL leadership has supported them financially by donating equipment, delaying rent payments, and subsidizing the purchase of a house. But tens of thousands of dollars are needed for them to build out the space into its dream potential.
Can you support Black land access and stewardship by chipping in to support Stellar Roots?
Or transfer via CashApp: $StellarRoots
Some examples of expenses include:
$100 average cost of electricity per month

$300 internet equipment and first month's internet cost

$5,000 riding mower, to keep several acres mowed each week

$5,000 purchase of house

$5,000 building of new tiny homes for more community members


… though any amount you contribute goes a long way!
Update from the SOL Education Committee
Have you had a chance to participate in the SOL Zoomcast Series that we've been hosting monthly? We are really grateful to have had some wonderful presenters. We've been recording these sessions and the links are shared below.
Coming up! We will be hosting Eric Jackson of Black Yield Institute on our September 2nd Zoomcast, 7-8:30 pm. We will be posting more details soon. Also, keep your eyes open for an announcement about our August presentation which is yet to be determined. We are open to ideas and we would love to get your feedback! Email mvelicky@schoolofliving.org
An Invitation
by Will Pierson
Hello all School of Living members; and readers of our newsletter. I'll take a moment of your time to discuss an unusual invitation. I am acting President of the School of Living, elected by acclamation during SoL's on-line meeting in April 2020. While humbled by this honor, I do not foresee my tenure a long one. I accepted it as an interim position while we reach out to you, or SoL members. This I do now. Please accept a nomination to become SoL's next president.


I began attending SoL Board meetings some years ago as an interested observer. Within a year, SoL's enchantment, people and vision, both individual and communal, enticed me into membership. Soon enough I accepted a Board position as a "non-land trust community" member. I go into this bit of arcane personal history for two reasons. First, SoL board meetings are open and welcoming to interested, sympathetic, and unaffiliated public observers. SoL has several veteran members happy to provide you with an introduction and an invitation, though neither is required. A word of warning however, you may well become enticed, as I was, into deeper engagement with SoL. A second motivation is to reach out to all SoL members with a personal invitation to accept a nomination to serve as SoL's president.
In perhaps an oddity of our bylaws, our president need not be Board member. SoL's president may be selected "…
the membership at large
…"
Nor need the president live in a land trust community. In recent history, both have been true, but neither is required. SoL certainly does do best with a president familiar with and sympathetic to our guiding principles. From the preamble of our bylaws, these may be summarized as:
Devotion to Education

…primarily devoted to education, a process which implies a definition of the basic problems of humankind…

Egalitarianism …

Titles and offices within the School indicate differentiation of function and of responsibility, not of power…

Consensus: A Process of Caring

…decisions will be made by consensus, but that means much more than a limitation of action to occasions of total agreement…

Methods Of Humane Group Process

…there shall be continual effort to maintain open and participatory communication by methods of humane group process…

Responsible Stewardship …

resources of the School…most specifically the land it holds in trust, are held by the School in responsible stewardship…

Devotion To Social Justice

… the School of Living, through its educational programs and activities, shall strive to include the experiences of all people.
The president need not know the intricacies of these principles, as SoL is a place of learning, even for the president. SoL's many energetic and skilled members provide excellent support and guidance in learning what it takes to be a president.
I add one last note. There lies hidden in the language of "Devotion to Education" a pointer to the author and founder of SoL, Ralph Borsodi. The phrase "
the basic problems of humankind
" comes from Borsodi, as does the School of Living itself. He started the School of Living, though such is no longer as obvious from our corporate documents, as it is from our corporate knowledge.
Founded in 1934, Borsodi's
School of Living has been
assisting individuals to become more responsible and self-reliant; nurturing healthy, land trust communities; promoting ecological use of land and natural resources; empowering inquiry and action on local and global problems; and working to develop and implement approaches to a more just and free society. I mention this only to underline that you need not know Borsodi, his writing's and his thoughts. There's plenty of time to learn Borsodi on the fly.
I leave with invitations worth repeating. Explore our evolving
website
. Think about SoL's guiding principles. Share this newsletter with friends. Become an SoL member. Most importantly, accept a nomination to become SoL's next president.
Please call or write if you want to chat about SoL, our current activities, or how to get more engaged. (We've several committees doing the real work of SoL through on-line meetings.) Thanks for your time, and your interest in SoL's ideas, processes and people.
Will Pierson, Acting President, School of Living
Summer Abundance
from our SOL community
Image courtesy of Rita Jane Kiefert
Heathcote Community June 2020 Upate




Heathcote currently has 6 adult resident members, 3 child members, and about 6 non-resident members who are actively involved. We are pleased to announce that Heathcote's youngest member, Laila Ann Belmont, was born on March 11, 2020.

Our other exciting news is that we have started a Community Supported Agriculture (CSA) farm and we have a new online farm stand for individual purchases. The new name of our farm is Oberon Farm at Heathcote Community in honor of Oberon, the nonprofit that Mick Vogt founded that is dedicated to preserving plant diversity. Here is a link to the new farm website: https://oberonfarm.square.site. Many thanks to farm intern Julie Laudick who put the site together!!

This year the Heathcote Education Committee and its partner CHEARS are coordinating the Chesapeake Intergenerational Open Seed Quest (CHIO-SQ)

, a new initiative focused on co-learning and citizen science to help foster seed literacy. We have recruited about 30+ volunteers to help propagate and grow native plants, save open pollinated seeds, and establish one or more seed exchange libraries. This will help provide a source of locally adapted seed and promote seed security. As part of this project we are of fering a series of free webinars to help build our skills in seed saving and plant propagation.





Both the Oberon Farm at Heathcote and the Chesapeake Intergenerational Open Seed Quest are fiscally sponsored projects of School of Living that are managed by the Heathcote Education Committee.




Oberon Farm at Heathcote Community




Almost all of our CSA shares have been sold for the 2020 season!! There are still a few shares available, so if you are interested please email us by July 2 (Thursday) if you would like to sign up.

Anyone can order vegetables from our online farm stand! Please place your order by Friday at 6 am for pick up or delivery on Friday between 4 pm - 8 pm.

Volunteers are always welcome on the farm. You can join us for our weekly Volunteer Day on Sunday mornings or schedule another time that works for your schedule. We also offer internships. For more information email farm@heathcote.org or text 443-632-7402.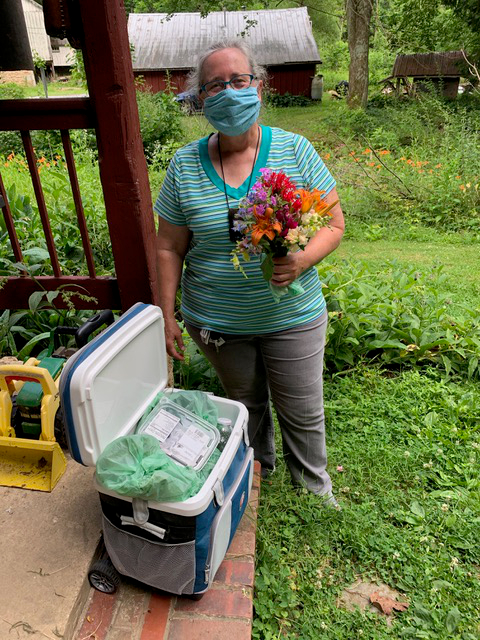 Image courtesy of Heathcote Community
July Quarterly Meeting
We hope to hear your voices joining in our quarterly board meeting weekend, July 17-18. SOL in collaboration with Julian Woods Community has decided for health and safety reasons to host these meetings via Zoom.
If you plan on attending the board meeting portion of this weekend, feel free to email
hlevasseur@schoolofliving.org
for the board packet which will include agendas, reports, and supporting documents. Board packets will be sent out to all board members the week before the meetings automatically.

Flight from the City: A School of Living Documentary
Matt Tennyson is collaborating with School of Living (SOL) to create a unique documentary to spread the word about communal living. This way of life can be a revolutionary way forward towards a more sustainable, harmonious, and peaceful world. With your donation, we can support Matt to complete the production, editing, and release of this important film.
SOL Recommends:
Save the date August 5, 2020 at 7-8:30

for the next monthly SOL ZoomCast!

Save the date: We will host Eric Jackson of Black Yield Institute on September 2, 2020 at 7-8:30; our monthly Zoomcast

New Relational Uprising online training schedule for 2020. Applications due
Edit this to insert text.