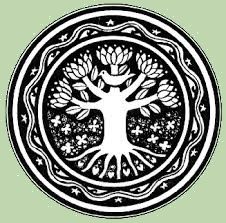 SCHOOL OF LIVING NEWS
Welcome to our School of Living electronic newsletter where you can catch up on what is happening in our land trust communities and SOL committee work.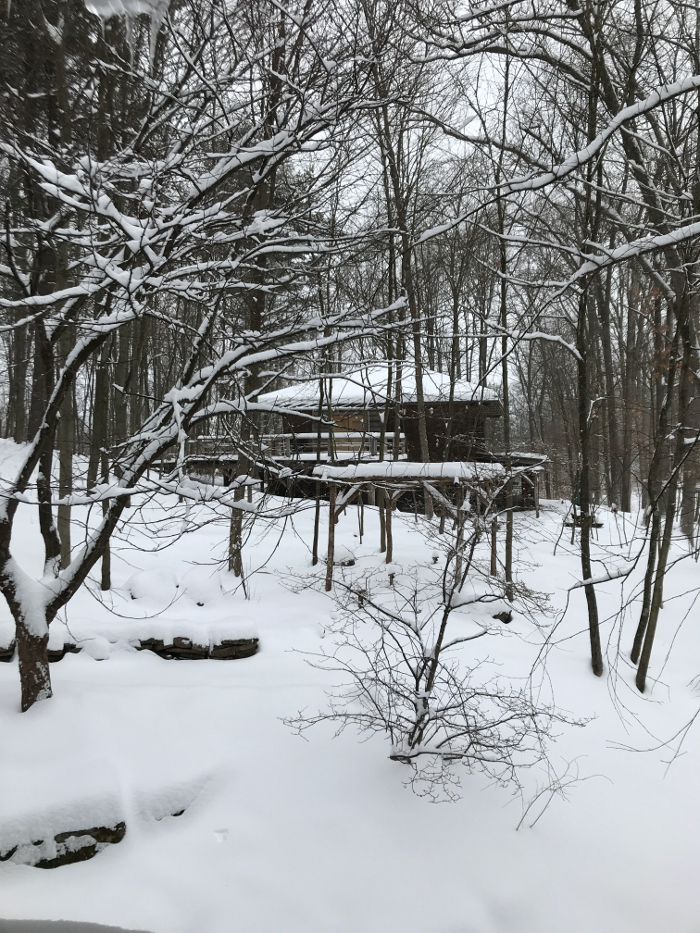 Thank you to Barbara Anderson for the beautiful image of the Zendo in snow that we are using for our February banner image. The Zendo is seeking support for their building needs. Please, view the appeal in "Opportunities for Sharing" below.
CLARIFICATION
In posting the highlights of our January 2021 board meeting in last month's newsletter, we stated that: School of Living is, now, "School of Living, Inc. aka School of Living" in the state of Maryland. This adjustment is in response to changes in state requirements after initial filing in 1967.
To clarify, "School of Living, Inc." is a fictitious name registration specific for interacting with governmental agencies in Maryland only and not for any other use. This was a newer requirement from the state of Maryland. There are no other changes in SoL's status in any other state or federally.
PURSUING YOUR MISSION WHILE MAINTAINING COMMUNITY IN A TIME OF COVID: THE HEATHCOTE COMMUNITY
By Rob Wheeler - Heathcote Community Member and Main Representative to the United Nations, Global Ecovillage Network


Over the past few years the Heathcote Community, located in a small wooded valley 30 miles north of Baltimore, has faced and gone through many challenges; finally we are we believe in a period of revitalization and rebirth.

I lived here happily from 2012 - 2014 and then left around the same time as many others to give my former relationship "one last chance"; but I have now returned home to Heathcote just a few months ago...Read more


MAGIC IN QUILTING
By Hannah LeVasseur - StellaLou Farm
Image courtesy of Stellalou Farm
I know I am not alone when I share that this winter, with increased isolation on top of the usual lack of sunlight, has been difficult. Maintaining the energy to engage in my community via digital means, let alone clean my floors has felt physically impossible. That isn't to say there has been no joy for an entire season, it is here, but I have had to fight for it. I do this with cozy, achievable, indoor projects (preferably ones that can be done while watching tv but that isn't a deal breaker).

One such project has been creating a quilt for our daughter who will be moving into her "big girl bed" this spring. Staring at bright colors and floral prints, doing highly repetitive movements with my hands, and seeing something grow from one triangle to a twin size quilt (after watching nothing grow for months); magic.


Just in time for beginning and nurturing the growth of seedlings, the first quilt I have independently sewn (with a trusty sewing machine's help) is complete! It shines bright springy colors and has been happily cuddled within for two successful nights of sleep so far. Cheers to a fulfilling winter project!
IT SNOWS IN VIRGINIA
The "Long Suffering Gargoyle"
Image courtesy of Rita Jane Kiefert
WISDOM FROM OUR ELDERS: A FOUNDATION FOR INTENTIONAL COMMUNITIES (FIC) EVENT
Karen Stupski participated in a Foundation for Intentional Communities Panel titled "Wisdom from our Elders: Starting & Sustaining Intentional Community" on February 16, 2021. She gave a wonderful presentation about Heathcote Community. Here is the link to the recording. Enjoy!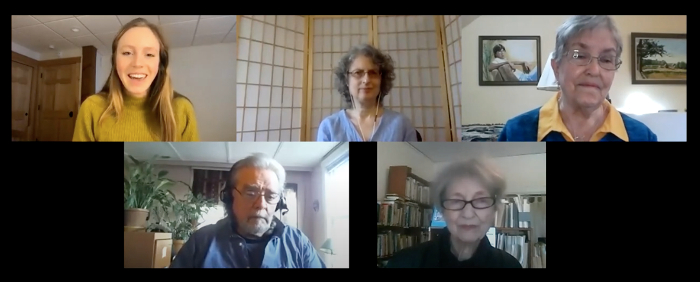 WINTER FERMENTATION
by Michaelann Velicky - StellaLou Farm


Fermentation of vegetables, fruits, dairy, grains, and meat has become a strong trend in the world of health, flavor, and DIY. The practice of fermentation is a delicious blend of art and science.
My experiments began when StellaLou started to build up a backlog of mead from our brewing adventures. Mead making depends on yeast to transform sugar (honey and fruit) into alcohol in an anaerobic environment. I decided to try my hand at turning some of that alcohol (ethanol) into vinegar (acetic acid). This transformation takes place with the necessary presence of acetobacter and oxygen and it is happening on my kitchen counter at this very moment. I've been using our black currant, ginger, rhubarb, and apple meads.


Of course, I couldn't leave our friendly and abundant lactobacillus out of the fun. In an anaerobic environment, it happily turns sugar into lactic acid. This creates those sour delicious flavors in sauerkrauts and yogurt as well as a huge range of other products. I have been inspired to lacto-ferment gooseberries and blueberries, beets and cabbage. I've yet to venture into the making of koji, miso, kefir or kombucha; each requiring their own special choreography in the fermentation dance.
Happy fermenting!
INTENTIONAL COMMUNITIES AGREEMENT RESEARCH
The Foundation for Intentional Communities has partnered with researchers from
Texas State University to gather and analyze community agreements (such as rules, mission statements, conflict-resolution protocols and governance procedures). They will be posting many of those documents on their website in a free resource library. Will you contribute your documents to their research project? Here is the link!
OPPORTUNITIES FOR SHARING
Stellar Roots
Stellar Roots is a collective of Black, Brown, and Indigenous people rooted in healing and in service of land based community living. They have been operating as a partner of the School of Living Land Trust since 2018 and are working and living on the Itsodi land, a School of Living land trust property. Learn how you can support this project. Note that Stellar Roots is not a non-profit organization and your donation will not be tax deductible.
Empower Project
While Empower Project is on a break, you can go to their GoFundMe page for an update on their accomplishments and their plans. And of course you can continue to give them support towards their mission
to empower communities towards self-liberation through food sovereignty and education while emphasizing environmental stewardship.
O-An Zendo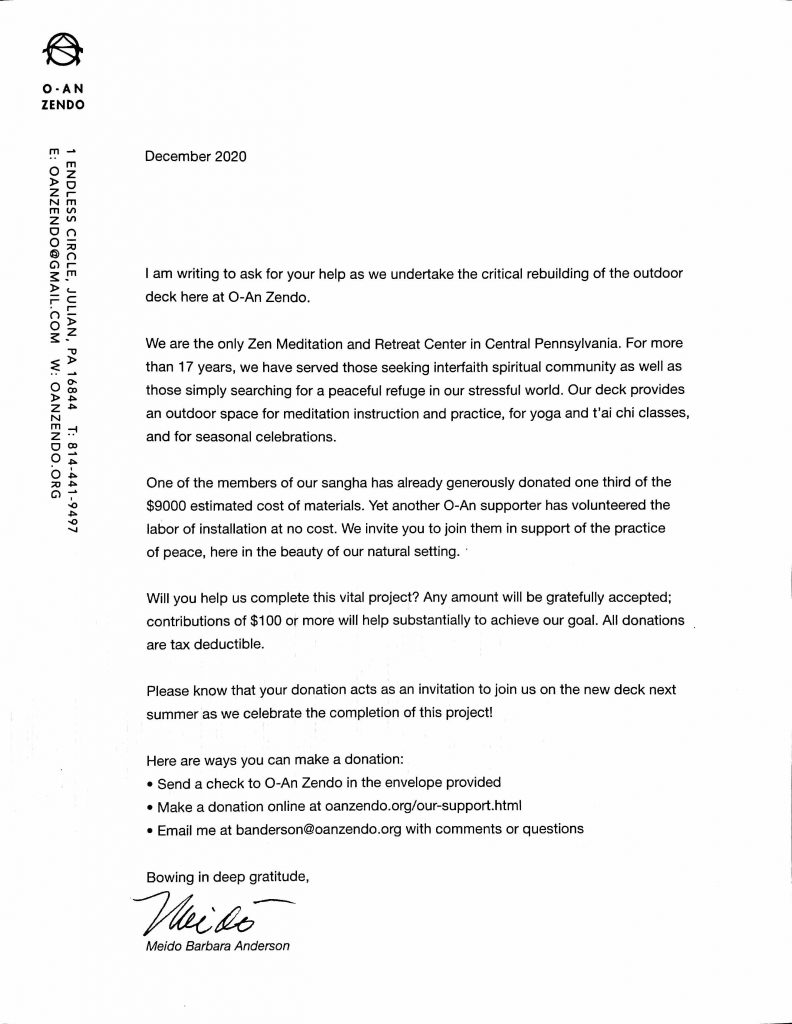 The newsletter archive lives under the "Publications" tab in the primary menu of the School of Living website. From there, you will be able to access each newsletter and use its link for sharing. Contact mvelicky@schoolofliving.org if you need any assistance in retrieving these newsletters.
Edit this to insert text.