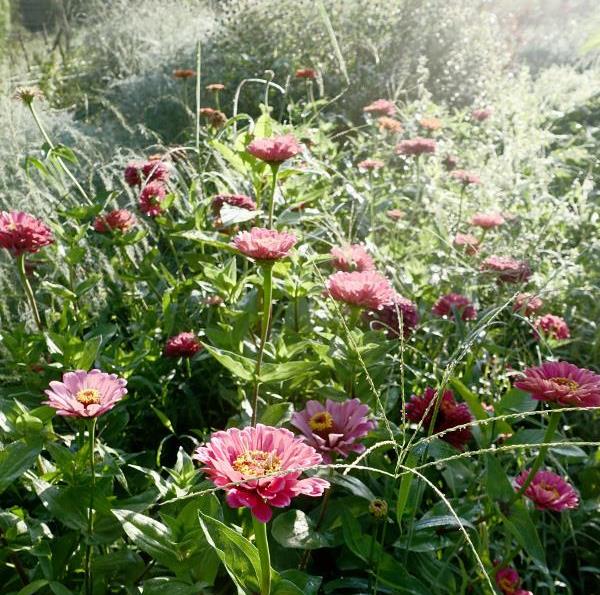 ​
August 2019
Welcome to our School of Living electronic newsletter where you can catch up on what is happening in our land trust communities and SOL committee work.
MINERAL RIGHTS
Special thank you to Herb Goldstein, Ann Wilken, and the SOL land committee for providing the information for this article.
During Land Committee work on the Itsodi land lease with Tightshift at the SOL July quarterly meeting, there was a conversation regarding land leases and the handling of mineral rights. Ann Wilken articulated a Georgist perspective on the topic and there were perspectives shared with regard to law, mission of SOL, and the rights of the lessee.

​This is what Ann shared:
"I believe that the Georgist philosophy in the background of our leases needs to be reiterated, and may be missing from the discussion of extraction of minerals by the lessor: Individuals should own and control the improvements on the land (any value created by the individual), but the land itself should be held by the larger community of life. SOL's CLT exists for the purpose of representing the larger community. It is our intention that action taken by SOL on any of the CLT land will only be done at the direction of and for the benefit of the larger community of life."

Ralph Borsodi in The Possessional Problem clearly distinguishes Property (created through labor) and Trusterty (including all natural resources). Minerals fall unequivocally into the category of Trusterty. The SOL CLT lease agreements try to strike a balance between the rights of the lessee and the rights of the larger community, both present and future generations.

Here are the passages in two recorded leases that refer to how mineral rights are handled in the relationship between the lessee and SOL (lessor).
​
Heathcote Lease (2006 recorded):
2. MINERALS: This Lease shall not include any minerals lying more than one meter below ground level, except that the Lessee may make reasonable use of such minerals for its own purposes but not for sale. In the event the Lessor shall desire to extract such minerals, such extraction shall be on conditions satisfactory to the Lessee, but the Lessee shall not unreasonably withhold permission nor impose unreasonable conditions for the extraction of such minerals. For purposes of this paragraph, the word "mineral" shall include all extractable natural resources.

StellaLou Lease: (2013 recorded):
Section 3. RIGHTS TO IMPROVEMENTS AND OTHER RIGHTS.
This lease shall not include any minerals lying more than one meter below ground level, except that the Lessee may make reasonable use of such minerals for its own purposes but not for sale. In the event the Lessor shall desire to extract minerals it shall be on conditions that do not disrupt the use rights of the Lessee. An example of disruption would be: An extractive process which continues for several weeks or months and creates an environment that makes it difficult for the lessee to perform normal household, agricultural, business and/or educational functions. For purposes of this paragraph, the word "mineral" shall include all extractable natural resources.

There is language proposed for the Itsodi Lease that would require unanimous consent by both the SOL Land Committee and Board of Directors when making a decision to extract minerals.

The CLT Network Model Ground Lease,
which is used by several mostly urban affordable housing CLTs provides:
2.2 RESERVATION OF MINERAL RIGHTS: Lessor reserves to itself all the minerals and other extractive resources of the Leased Premises. This reservation shall not diminish the right of the Lessee under this Lease to occupy and freely use the Leased Premises. Any eventual extraction by the Lessor of minerals or other extractive resources shall be carried out with as little disruption to the Lessee as is reasonably possible. In instances requiring a material disruption of the Lessee's right of use and occupancy of the Leased Premises, the Lessor shall not make such extraction without the consent of the Lessee.

Whereas the model quoted above provides less rights for the lessees as compared to SOL's provisions, The Community Land Trust in the Southern Berkshires in it's
Indian Line Farm Lease Agreement
has even more provisions for the protection of the land. One of the primary purposes of Indian Line Farm is to provide a source of locally grown food so there is language about soil, which could be food for thought for future SOL discussions.

1.2 In order to make a clear distinction between improvements on the Leasehold which are owned by the Lessees and the ownership of natural resources which may be located on the Leasehold, the Land Trust reserves to itself, its successors and assigns all the oil, gas, coal and other minerals including water and all rights to the same of whatever nature upon, in and under the Leasehold, together with the right to extract, mine, and remove therefrom any or all of the same including the right of access to and use of such portions of the surface of the Leasehold as may be necessary for the extraction, mining, and removing of said minerals with the exception of any portions improved by the Lessees. Any extraction, mining and removing of said minerals shall require the written consent of the Lessees and shall be subject to the obligation of the Land Trust not to interfere with the use of the Leasehold by the Lessees pursuant to this lease and to return the surface on the Leasehold property to its original state, and provided that the Lessees shall have the right to so much of the minerals so extracted, mined, or removed as may be reasonably necessary for use by the Lessees on the Leasehold itself, but not for the purpose of selling the minerals or for any exportation purpose.

Further the Land Trust reserves to itself, its successors and assigns all the soil on the leasehold and all rights to the same of whatever nature upon, in and under the Leasehold, but withholds its right to extract, mine, and remove such soil. The withholding of this right is done so because of the agricultural and horticultural provisions of this lease, one purpose of which is to improve soil quality. The Land Trust expressly recognizes that all such soil improvements made during the term of the lease are the part of the equity of the Lessees. The Lessees shall have the right to transfer the value of this equity to a new Lessee under terms later outlined in this lease, but under no conditions shall remove the soil itself.

Are you aware of how mineral rights are addressed in your land lease agreement? Please, share your questions and your thoughts!
AHIMSA: A PEACEFUL AND PRODUCTIVE HOME
by Michaelann Velicky
Images courtesy of Michaelann and with permission from Ahimsa and Sunny
Despite their being in the middle of the busy growing season and preparing to host an international student for the school year, Bob and Kelle did not hesitate to welcome me when asked if I could visit them at their home, Ahimsa. I spent an evening and a morning talking, walking, listening, and observing. I had the opportunity to see (and taste) their inspiring veganic garden. I begin this post with gratitude for their warmth and generosity.

The greenhouse has been built for season extension using reclaimed materials.

​Ahimsa has an interest in becoming more able to meet their needs and the needs of their community (food, health, energy, art, financial…) in creative and responsible ways. Bob and Kelle's commitment to their personal values of self sufficiency, care of the environment, and compassionate attention to all living things stood out to me. These values are manifested in daily life activities whether it was hanging laundry out to dry or safely relocating troublesome raccoons to the woods. Moving with an intentionally light step, Bob and Kelle have created a peaceful and productive home.
​
Bob and Kelle experiment, develop skills, adapt, and refine practices. Systems of productivity in their daily life move in an increasingly connected way. In the short time I was there, I witnessed some of the skills and practices that support Ahimsa.
Sustainably harvested wood from Ahimsa land is beautifully stacked for winter heat and for growing shiitake mushrooms.
Soil building

Vegan meal preparation, primarily, with the food that is grown at Ahimsa

Processing and putting up food for all seasons (fermenting, canning, drying, freezing, storing…)

Self care (physical, spiritual, intellectual)

​

Record taking (weather, planting)

Developing and maintaining useful routines

Season extension strategies for the growing food

Cutting and stacking wood for winter heat

Sharing personal energy and resources in a sustainable way

Maple sugaring

Construction

Recycling and reuse of materials

Economics and financial management

Composting

Irrigation

Fencing

Growing mushrooms

Orcharding

Forestry

Understanding scale and how it plays into sustainability and financial goals
Sunny Rehler, an Ahimsa CSA member, takes advantage of a brilliant morning to harvest lively collard greens and health-giving herbs.
My take-aways: It is clear that building a productive and self reliant home is, by nature, a work in progress. The foundational values that drive one's vision will cloud and clear and evolve over time.
Observation and re-evaluation and adjustment are continuous.
Willingness to experience failure as well as success is essential.
The need to adapt to changes in climate and environmental conditions is real and uncertain. Obtaining a balance between work and self care is a moving target and attention to this is critical if health and productivity is to be sustained. Self sufficiency and community life are not mutually exclusive, however, finding the right relationship asks for self awareness, integrity, clarity, creativity, flexibility, and patience. That is no small thing. Bob and Kelle provides us a wonderful example of these efforts. Thank you both!
SUMMERTIME EVENTS AT TURTLE WAY
from the Turtle Way newsletter
Content and images are courtesy of Turtle Way

Turtle Way had the pleasure of hosting two events at Julian Woods over the past few weeks to benefit our pond!


During our Delightful Dinner & Dance Party fundraiser we were able to get the ball rolling on our funding for the Pond Platform which will greatly enhance the usability of the space for open air events and community gatherings! Thank you to all who donated and joined us during this event! It was a pleasure hosting you!​
​
Then, during our Kids Day we enjoyed connecting in nature by collecting clay from the stream bed, fossil hunting, and even finding a few critters in their natural habitat! We also enjoyed, hooping, frisbee, flower arranging, and picnicking with our friends new and old! Thank you for all those who came out to play!​

FROM GARDEN TO TABLE
by Hannah LeVasseur
Images courtesy of The Coop at StellaLou


A cookbook that guides you through preserving a garden harvest, more than one that guides you through one meal, must be one you can trust. Taking a risk on one dinner has little consequence, while losing a whole batch of produce from the garden, hits your heart and your pantry. Have no fear, StellaLou Farm has tested several recipes from the book, Batch, and we are here to tell you that it has exceeded our flavor expectations. These recipes are rooted in the preserved food traditions many are familiar with, but convince participants to experiment with new combinations.
The first recipe we used this summer was Curry Cucumber Pickles. My friends, this is our favorite, absolute go-to cucumber pickle recipe. It provides a tangy, earthy spiciness that has changed my pickle standards (no exaggeration). It is still the pickle you crave, but better.

Our cucumbers were an ambitious bunch this year, leading us to try a new cucumber recipe from Batch: Awesome Relish. We were able to use our cucumbers, onions, bell peppers, and garlic for this recipe. Since opening the first jar (admittedly early), I have eaten in on various meals, and by the forkful.

​
After harvesting some peaches in a rush this week, we tried another new recipe: Peach Bourbon BBQ Sauce. It is sweet, tangy, with just the right amounts of smoky and spicy! We have yet to use it on our BBQ, but that is in the works as there are also recipes for how to use the preserved food!

​The pages of my book are splashed with ingredients and there is still so much to explore.To see what else we are cooking up, follow our maker education center, The Coop at StellaLou Farm, on Instagram, @coop.stellaloufarm
REPOSITORY FOR GREEN REVOLUTION
by Michaelann Velicky
Images and documents courtesy of School of Living/Green Revolution


​
We are grateful to Bob Flatley who, in partnership with Kutztown University and with significant support from Bill Sharp; is in the process of archiving all of the available issues of Green Revolution into a searchable repository. Here is the link to that repository. Only a portion of the historic publication has been scanned but it will, certainly, wet your appetite! There are writings from Mildred Loomis, Ralph Borsodi, Grace Lefever, and even Lady Bird Johnson! Beyond these familiar names, there is content from gardeners, communitarians, educators, and SOL members all over the country. Save this link and make sure you check back as the repository will continue to grow.
​
I found
Call for active workers
written by Mildred Loomis in 1965 to be particularly m
otivating, 54 years later! She called for decentralism and building skills for self sufficiency while emphasizing community building. I connected with that. Your interests may gravitate, instead, to articles about politics, education, or health. For all members, these publications may be a reminder of the mission School of Living serves and an inspiration. Tell us which article moves you with regard to School of Living work. We'd love to hear from you!
​​
MEMBERSHIP
To renew your membership or join School of Living, click on this link.