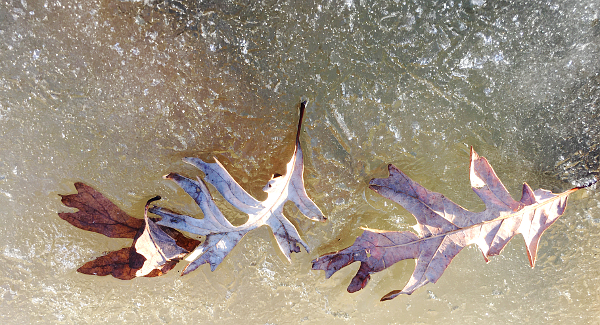 ​​
December 2019
Welcome to our School of Living electronic newsletter where you can catch up on what is happening in our land trust communities and SOL committee work.
COMMUNITIES CREATING ABUNDANCE THROUGH THE SEASONS
The last greens in the garden are withered and the winter squash is in cool storage. While the lush growth of summer has subsided, our creativity and visions of future abundance are very active! Here are some examples of what is happening on the land in late fall and early winter at our SOL communities. 
Heathcote community is planning to grow garlic as a cash crop for 2020. They worked together to get the seed garlic planted this fall.
Image courtesy of Heathcote Community
In November, Deborah (Julian Woods Community) transplanted some Brassicas from the outdoor vegetable garden into the greenhouse where they can continue producing. She also planted some barley grass which she cuts to feed the chickens.
Image courtesy of Deborah Fisher
The dahlias are now sleeping for the winter and Deborah will be removing all the above ground stems over the next few weeks. Here in the greenhouse she doesn't have to dig up the tubers, since the design of this " Living Machine Greenhouse " keeps the ground from freezing.
Image courtesy of Deborah Fisher
StellaLou Farm is getting a jumpstart on their October pumpkin patch dreams. They dug holes and built up the sides of the "containers" with the clay and rock that were removed from digging. Then, they filled the holes with organic compost. This should be in good shape for spring planting. 
Image courtesy of StellaLou Farm​
AN EDUCATIONAL NETWORK

by Michaelann Velicky
School of Living is a community land trust organization AND it is an educational network. It looks to its members' passions, skills, and experience to give life to that educational mission. Founded on ideas of decentralism, each land trust community is independent and uniquely formed. While each Lessee has its own structure, vision, and knowledge base; they all have been in alignment with the value of connecting with people and sharing information towards resilient, empowered, and socially just communities.  
I appreciate the description of SoL being an "educational NETWORK." There is such great potential when connections are made between our land trust communities and SOL members to study and to share knowledge.  
As an example: Seth has skills in growing mushrooms and was willing to share this knowledge. StellaLou Farm has been interested in having edible and medicinal mushrooms growing on our land. We decided to have a workshop in the spring. With this, Seth will make connections and earn cash from workshop fees. StellaLou, finally, gets their mushroom growing project started. The Coop at StellaLou Farm gets increased recognition as an educational center and its range of offerings. The community local to StellaLou benefits in having access to information and resources for producing their own food and medicine. The advantage of participating in such a network is undeniable.
There can be so many more of these creative connections! This is just one example. An educational event could be a workshop, a webinar, a discussion group, an interview, collaborative art…It is really up to the imagination.
​This document can help get you started. Do you have a skill that could be shared? Is there a skill you are seeking? Would you like partners to study with or to help with a research project? Join the brainstorm and enter it into the document. It may be just the thing to inspire a magical collaboration
FROM THE EDUCATION COMMITTEE
The educational committee has been discussing possible education initiatives to lead SOL's new responsibility to "social justice." 
One consideration was to create a resource page which could include links to web-pages showing the "social justice" work being done by others; and which we aspire to emulate as we mature our own "social justice" skills. Will Pierson, in fact, shared one of these resources with us last month in the newsletter and in our SOL blog. Resources can, also, include books, webinars, and educational materials of all kinds. Do you have any resources in mind that you would like to see on our webpage? Please, send them to mvelicky@schoolofliving.org.
During the past few months, School of Living has been undergoing a gradual transition to the use of Google Suites through Google for Nonprofits. With this organizational shift we aim to achieve the following:
Clear organization, management and sharing of documents, information, and digital collaborations

Clear methods of communications for those attempting to contact committees, staff, etc., both by individuals internal and external to the organization​
The biggest changes you will notice as a member:
All board members, staff, and officers now have an official SOL email address, which is how they should be reached for SOL questions, concerns, ideas, and business. (ex: hlevasseur@schoolofliving.org)

All SOL groups, including active members and committees, have a new google group email address for more streamlined access (ex: education@schoolofliving.org)

The email address schoolofliving@gmail.com will have an automated response directing people to contact us at hello@schoolofliving.org . The old SOL email addressed will not be in use.
What you can do to help us in this transition:
Use the new email addresses.

Check your spam/junk folders for group emails. You may have to teach your personal email to accept SOL google group emails by removing them from the spam/junk folder. Old google groups will be closed.

Email hlevasseur@schoolofliving.org if you would like to be included in an SOL committee group email and do not see your name listed in the directory beside the committee you are interested in.
To aid with the transition to the new email addresses, SOL has an updated DIRECTORY. 
You will notice that there are no longer personal email, phone numbers, or addresses. If this is information you need please contact hello@schoolofliving.org to connect you with the person you are trying to reach.
I HAVE A NEW PET


By Hannah Levasseur
I have a new pet. It was given to me by a family member on Thanksgiving and it is still alive. I feed it and it feeds me.
Who is nurturing multiple jars of goo in their kitchens? I am.
When I brought it into the kitchen, Paul, my husband asked if we were going to name it and I scoffed. I was wrong. Our sourdough starter has found a space in our refrigerator, on our countertop, and in our bellies. It deserves a name.
Image courtesy of Hannah LeVasseur
I feed our unnamed sourdough starter approximately once a day and it lives on the counter top. It bubbles happily, consistently, and occasionally billows over on an excitingly warm day. All this little one needs is water and flour to be happy and multiply. Multiply; that is the thing about feeding this pet, every time you do feed it, you create a "discard" portion. I hoard this surplus in another jar in the fridge to use in pancakes.
The pancakes made from our magical unnamed sourdough starter "discard" have a richer, chewier texture than it's cousins. The taste is tangy, which is surprising in the first few bites and then warmly welcomed (this can be verified by all StellaLou Farm residents). These qualities carry over to the pizza dough crust made from the countertop unnamed sourdough starter as well. Of course, I am making loaves of sourdough bread from the bubbliest, most well fed, cozy jar of starter on the countertop; but my eagerness to find delightful recipes for it's equally unnamed by chilly, resilient refrigerator sister is my more pressing interest.
School of Living community, I would love to hear about your sourdough pets (past and present) and the interesting foods you create(d) together.
Additionally, if anyone would like a new pet of this nature, please reach out, I am happy to share! And finally, please wish us luck as we seek to find an appropriate name for our, not so new, pet (suggestions welcome).
​
Image Courtesy of Hannah LeVasseur
MEMBERSHIP
To renew your membership or join School of Living, click on this link.