Nostalgia at Julian Woods Community
by Ann Wilken
After many years of calm waters, Julian Woods Community is experiencing some rough seas. Some changes feel natural for a community group and some are disturbing. Long-time active members moving away, accusations and speculations both within the community and outside, relationship breakups, some of us growing very old. Even as these changes rock my boat, I can see that we have the resilience, strength, and skills to continue our unique community journey. Recently I reminded myself of our times of laughter and high communal energy. Here is my nostalgic trip back to the 'old days'.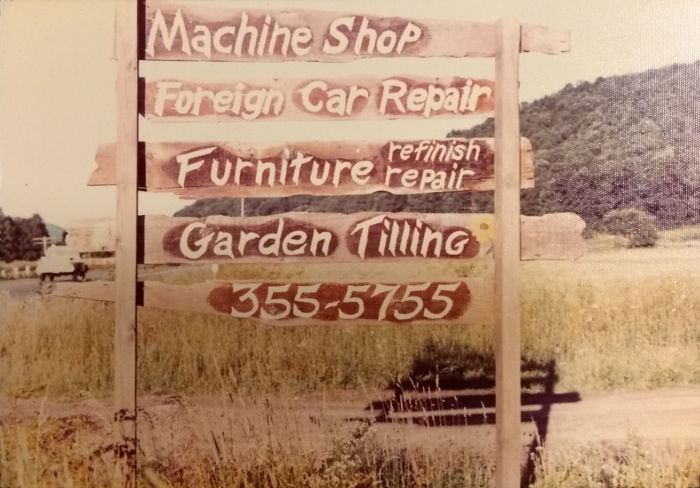 Wayne, one of our artist-in-residence, has created many outdoor pieces over the years. This is one of his first– the sign advertising our many skills to the world.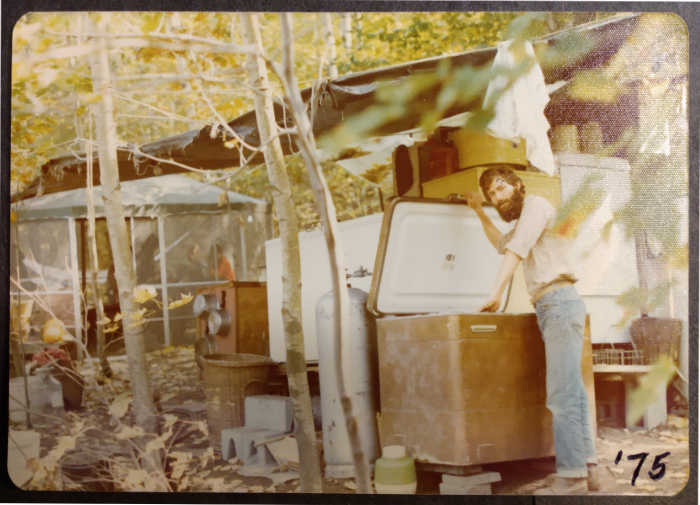 When we first moved to "the land" in the summer of 1975, there were no buildings. We installed our outdoor kitchen on a wooden platform, under a tarp, in the woods.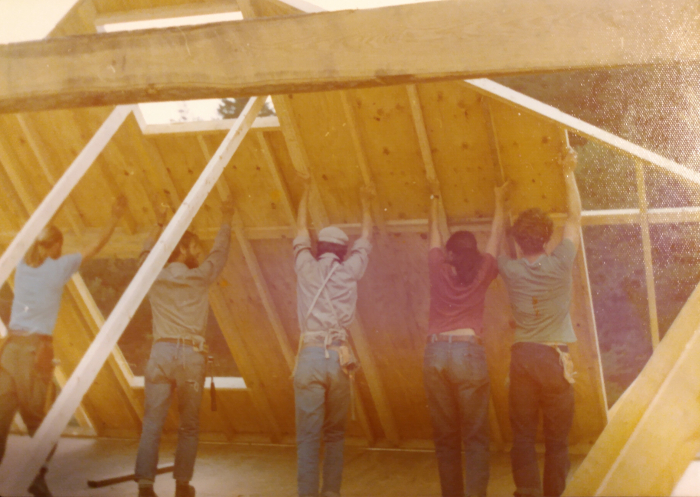 The first building to go up that summer of 1975 was the shop to store Robert's many tools and equipment, and in anticipation of a community business of some kind.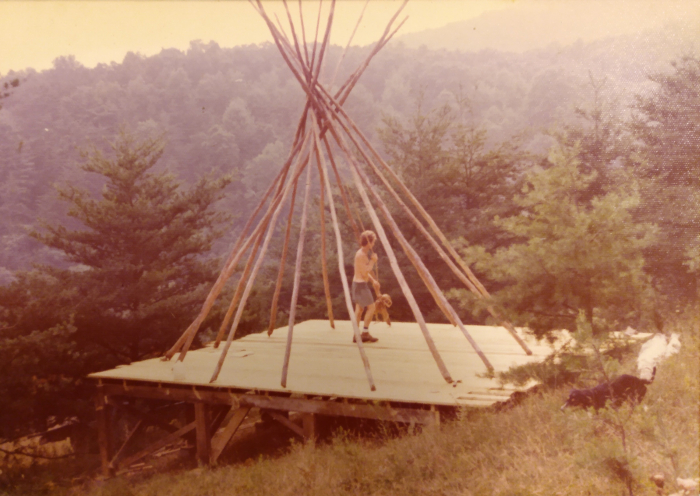 As there were no buildings on the land, new members had to get creative. My soon-to-be husband Jeff built a platform on our sunny hillside, and then spent the next year living in his teepee. We buried his ashes in this very spot last year.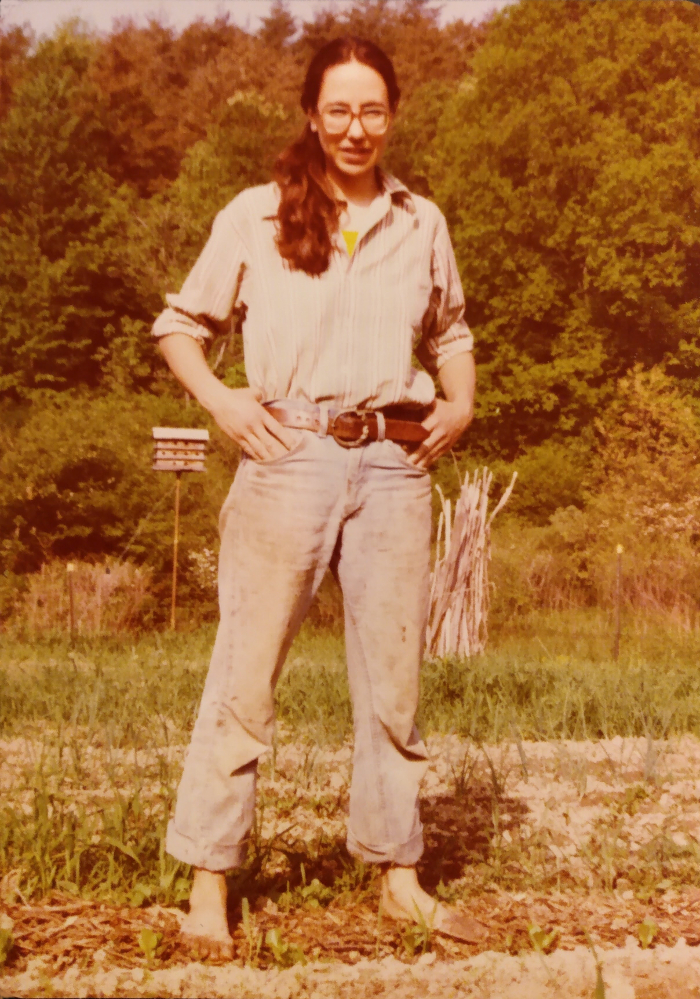 Here I am in the late 70's…and I'm still rooted to the ground.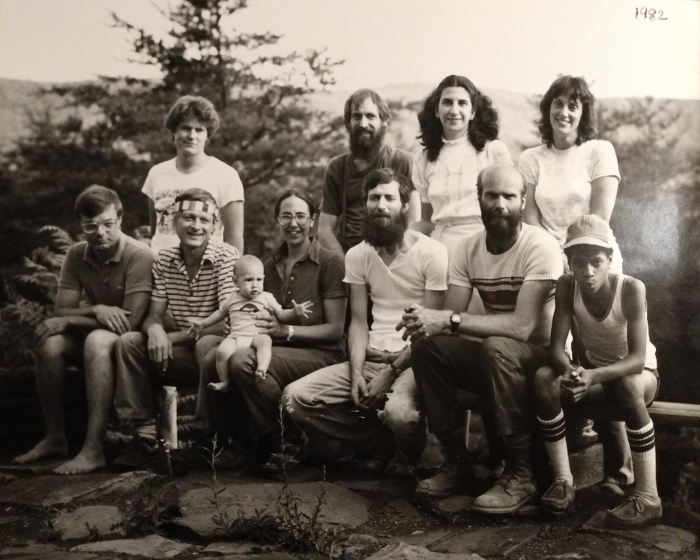 Robert's cousin Jim, a professional photographer, visited us in 1982. He kindly snapped a great portrait where we live – the top of our hill overlooking the first ridge of Allegheny Mountains.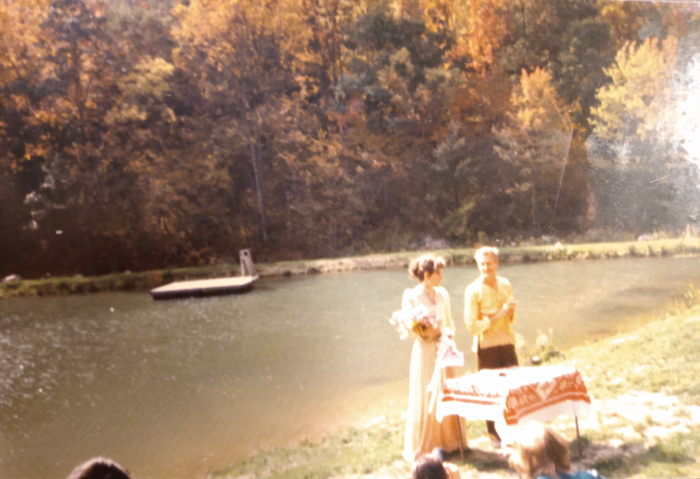 In October 1988, Robert and Jean were married at the pond…a beautiful and joyful event.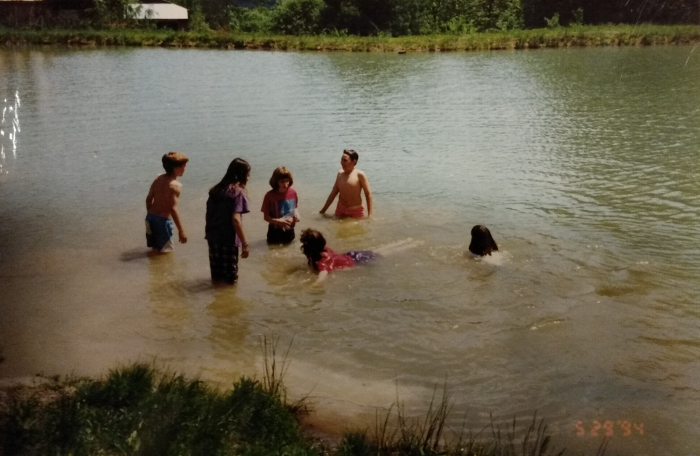 In the 1980's and 90's, summers meant afternoons at the pond.
Our wastewater treatment system uses 2 large greenhouses for the treatment and evaporation of our wastewater. About every 5 years we need to re-cover the greenhouses, and it is always a community effort. This photo is probably from the early 90's. This year, there were about 10 of us working on it, all over the age of 60. Oy.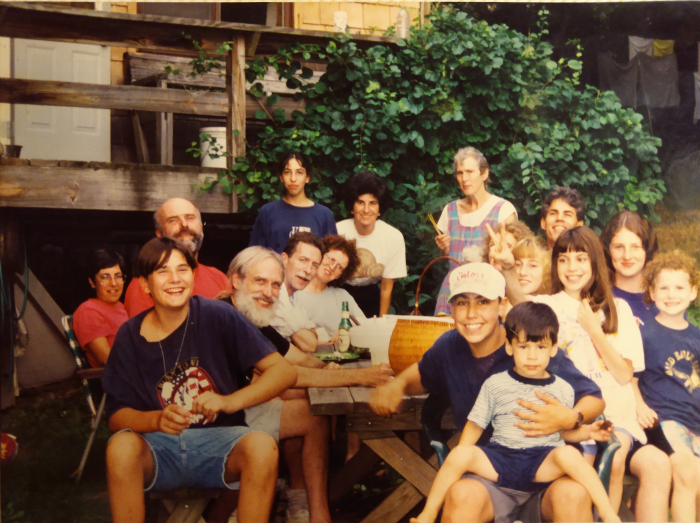 A Community Potluck. Not much is better than this!