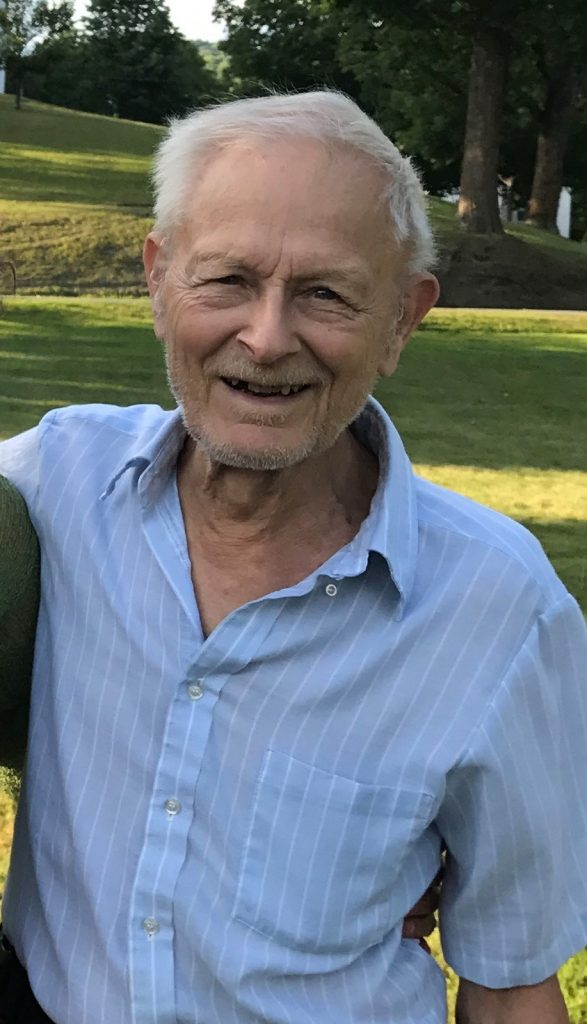 Robert Forsberg, a long term resident of Centre County, passed
away on June 8 after a long illness. He had been a resident of
Julian, PA and was the co-founder of the Julian Woods
Community with his close friend, Jack Neisworth. He died of a
stroke.

Robert was born in Massillon, Ohio on January 14, 1937. He
completed college at Westminster College in 1962 with a BS,
majoring in physics. After serving a term of duty with the Air
National Guard, he was employed at Timkin Roller Bearings
for several years. He then obtained work with Carnegie Mellon
University to assist professors and doctoral candidates in a
research lab, building special technical gadgets and machines,
which were needed for their research projects.

After several years he relocated to Delaware, where a friend
(Jack Neisworth) was teaching and after a number of years in
Delaware, he relocated to PA, finally settling in Centre County
in 1970. He first lived with several like-minded friends in a big
house in Lemont, which was referred to as the "Lemont Co-op".
After reading the novel by B.F.Skinner, "Walden Two", the
became interested in the concepts of cooperative living
arrangements. Further inspiration came when Robert visited
Twin Oaks (a community in Virginia based on the ideals
equality and nonviolence) and he became aware of the
School of Living.

In 1975 Jack and Robert were able to purchase 140 acres in a
rural area in the town of Julian to start the Julian Woods
Community. Soon after purchasing the land in Julian, it was
placed in a land trust administered by the School of Living (SOL).
The mission of the members of the Julian Woods Community is to
respect and sustain its residents, all creatures, and the eco-system
and to be good stewards of the land.

Robert built the first house in 1975 with other early residents
and soon thereafter installed a special type of sewage system.
All of the waste water is processed and recycled to plants in two
huge greenhouses through an evapotranspiration system, also
referred to as "ET" or the "Living Machine Greenhouse."
With Robert's encouragement the community built a pond for
recreational use and the original land tract of 140 acres was
almost doubled in size and put into the SOL land trust to
preserve the land for farming and recreational purposes and be
available for future generations.

Robert was very skilled at maintaining and overseeing the ET
system, the community wells, and other infrastructure, including
our gravel road, which winds through Julian Woods to connect
all of the houses.

Robert is survived by his life partner, Jean Forsberg, five
sisters and one daughter. There will be a Memorial Service
in mid-August at the Julian Woods Community for family
members and his closest friends.
Donations to commemorate Robert's life will be greatly appreciated.
They can be sent to the School of Living, 215 Julian Woods Lane,
Julian, PA 16844 or electronically by visiting:
https://www.schoolofliving.org/donate